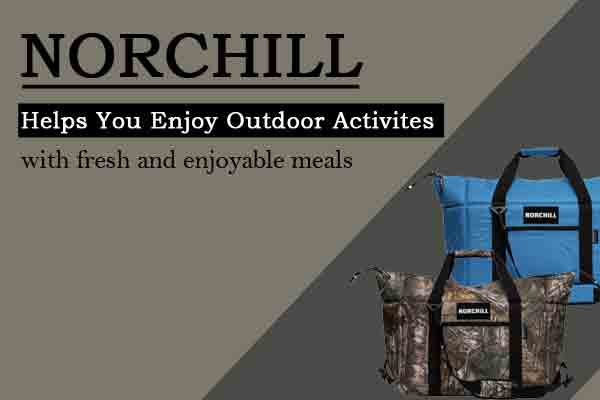 Introduction
Cooler bags have become a quintessential item for outdoor enthusiasts, picnic lovers, and just about anyone who wishes to keep their food and drinks fresh during their adventures. In this ocean of cooler bags, one brand, in particular, has managed to separate itself from the rest - NorChill. But what makes the NorChill cooler bag a better choice over other cooler bags? Let's dive in.

Durability & Versatility

When it comes to choosing a cooler bag, durability and versatility are two factors that cannot be compromised. NorChill bags impressively deliver on both these aspects. They are built to last, with tough, tear-resistant materials and a robust design that ensures their longevity. Not only are they tough, but they are also versatile. They can transform from a cooler bag to a travel bag or a storage case in seconds. This multipurpose utility sets NorChill apart and makes it an invaluable accessory for all your outdoor needs.

Superior Insulation Technology
The effectiveness of a cooler bag is primarily determined by its ability to maintain temperature. NorChill's dual temp insulation system is engineered to keep hot food hot and cold items cold for an extended period, usually much longer than traditional cooler bags. This insulation system is a game-changer and assures your food and drinks remain at an optimal temperature, no matter the external conditions.
Leak-Proof Construction

Nobody wants to deal with a leaking cooler bag. Fortunately, NorChill bags have been thoughtfully designed with a leak-proof construction, effectively eliminating the common problem of leaks and spills seen in other cooler bags. This design ensures that even if the bag tips over, your car, tent, or picnic spot won't end up a wet, messy disaster.

Smart Design & Functionality

The design of NorChill cooler bags offers added benefits not commonly found in most cooler bags. The bags have an innovative fold-down design for easy storage when not in use. Furthermore, the bags are fitted with accessory pockets for additional storage, allowing you to carry extra items for your outings without the need for extra bags. Comfort is not compromised either, with padded shoulder straps ensuring the bag is comfortable to carry even when full.

Versatility in Sizes

Whether you're planning a grand outdoor adventure or a small family picnic, NorChill has you covered with a range of sizes to suit your needs. From compact sizes ideal for individual use to larger ones designed for family outings or parties, there's a NorChill cooler bag for every occasion.
Conclusion
When it comes to superiority in cooler bags, NorChill undeniably stands tall among its competitors. Its distinct features, including the exceptional dual temp insulation, versatile usage, and leak-proof design, make it a go-to choice for individuals seeking quality, durability, and efficiency in a cooler bag. Ultimately, a NorChill cooler bag isn't just a cooler—it's a reliable companion that ensures your outdoor experiences are always fresh and enjoyable.