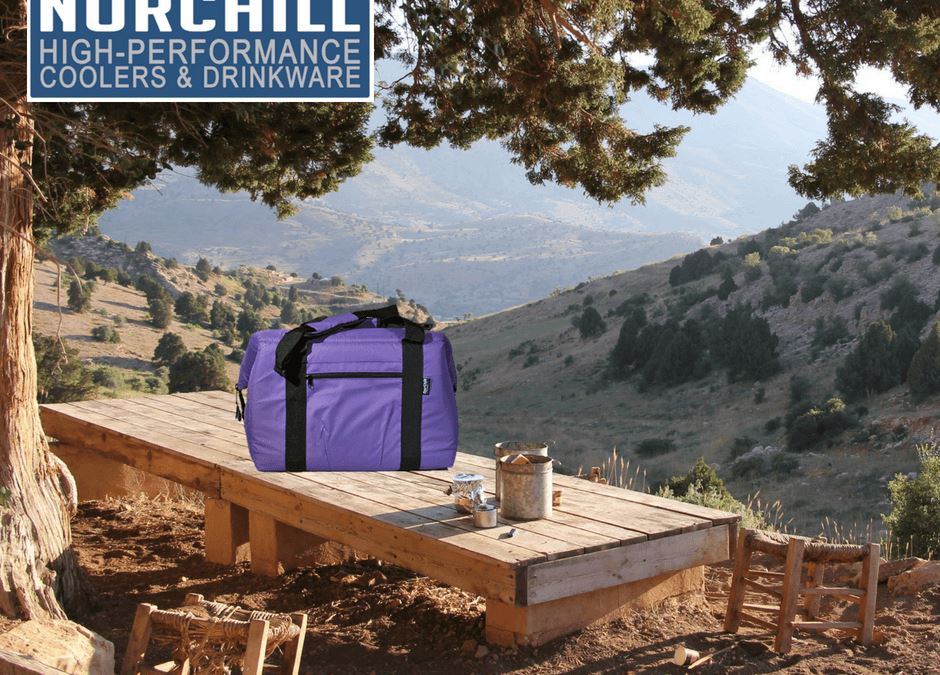 If you want an extraordinary and mess-free picnic, you're going to want to pack some extraordinary food in your extraordinarily icy cooler. Is this all too extraordinary? We can take the basic food that everyone knows and loves and turn it into a feast to remember.
Starting with fruits and veggies– we might not love them, but we have to eat them, right mom? Instead of packing tons of containers of fruit to sit in its juices and wait to be squishy, why not make some fruit kabobs? Have your kids help you pack the fruit onto each skewer, this gives them the freedom to pick out the fruit they want on each stick. This also helps prevent one fruit juice leaking onto another as they would if they were sitting mushed together in a container.
As for the veggies, ranch and dips can get a little messy. This is where you can mix protein with vegetables to make a delicious and energy-packed snack. Take your favorite cold cuts, add a little bit of dressing in the center, and wrap up a carrot or pickle inside for a rolled-up and mess-free snack! Try different combinations to see what flavors mix best.
Time for the main course! Hotdogs taste great, if the kids can even make it into their mouths. It's usually all over their face and shirt by the time the last bite is swallowed. Why not try mini corndog muffins? You bake the dogs into corn muffins for bite sized treats you can pop right into your mouth. Crumbs you can wipe off easily, mustard? Not so much.
Going vegetarian? A great side to your meal is to copy the fruit snack idea and add some grilled veggies on a stick. A great combo of vegetables is squash, zucchini, multi-colored peppers and onions! You can buy mini skewers to fit into a container, but if you really like veggies and want the full stick, wrap each serving in aluminum foil and you won't even need a plate!
As for the main vegetarian course, kale and cauliflower picnic pies are the perfect finger food for any picnic. Try saying that 5x fast! These little pies give out so much flavor with a little bit of crunch. Just like the corndog muffins, these little pies are bite sized, that means no mess involved. And since they are so small and healthy, don't feel bad about how many you eat!
Onto the dessert (this course is my favorite). Ice-cream and cake may satisfy any sweet tooth, but again, usually end up on your face (even if you're an adult, yikes!). What is easier to make and more delicious than you think is frozen yogurt bark. Since this treat is frozen (and will stay frozen thanks to your amazing
Norchill Cooler
) you can add any type of fruit or chocolate chips to it and your toppings will stay in place without melting. I prefer blueberries and strawberries, but you can go crazy will shreds of coconut or almonds.
Last but not least, the drinks. Homemade sparkling strawberry lemonade always hits the spot, but no matter what type of refreshing drink you choose to bring, there is one way to keep it mess-free. Pack each drink in an individual canteen for each person. You have tons of space in your
cooler
to store each individual drink and this way you won't have to bring a jug that might spill when the little one wants a sip. Each person gets the drink they want, and you won't have to worry about packing ice or cups because your cooler will store it all and keep it cold.
It's summer time! Forget the boring sandwiches and try being creative. Little hands are welcome in the kitchen to prepare each snack, you'll thank them for the help, and they'll thank you for an amazing Pinterest-worthy picnic, enjoy!
What do you picture when you think of a picnic? Sunny skies, nice green grass and… messy sandwiches. I don't know about you, but I am tired of so many sandwiches, along with the mess picnics bring. The gnarly sandwiches exploding with toppings that I make don't even fit into those tiny sandwich bags, they just make my hands sticky and someone always forgets to bring the hand sanitizer (napkins never fully take care of the job). I think it's time to spruce it up a bit!