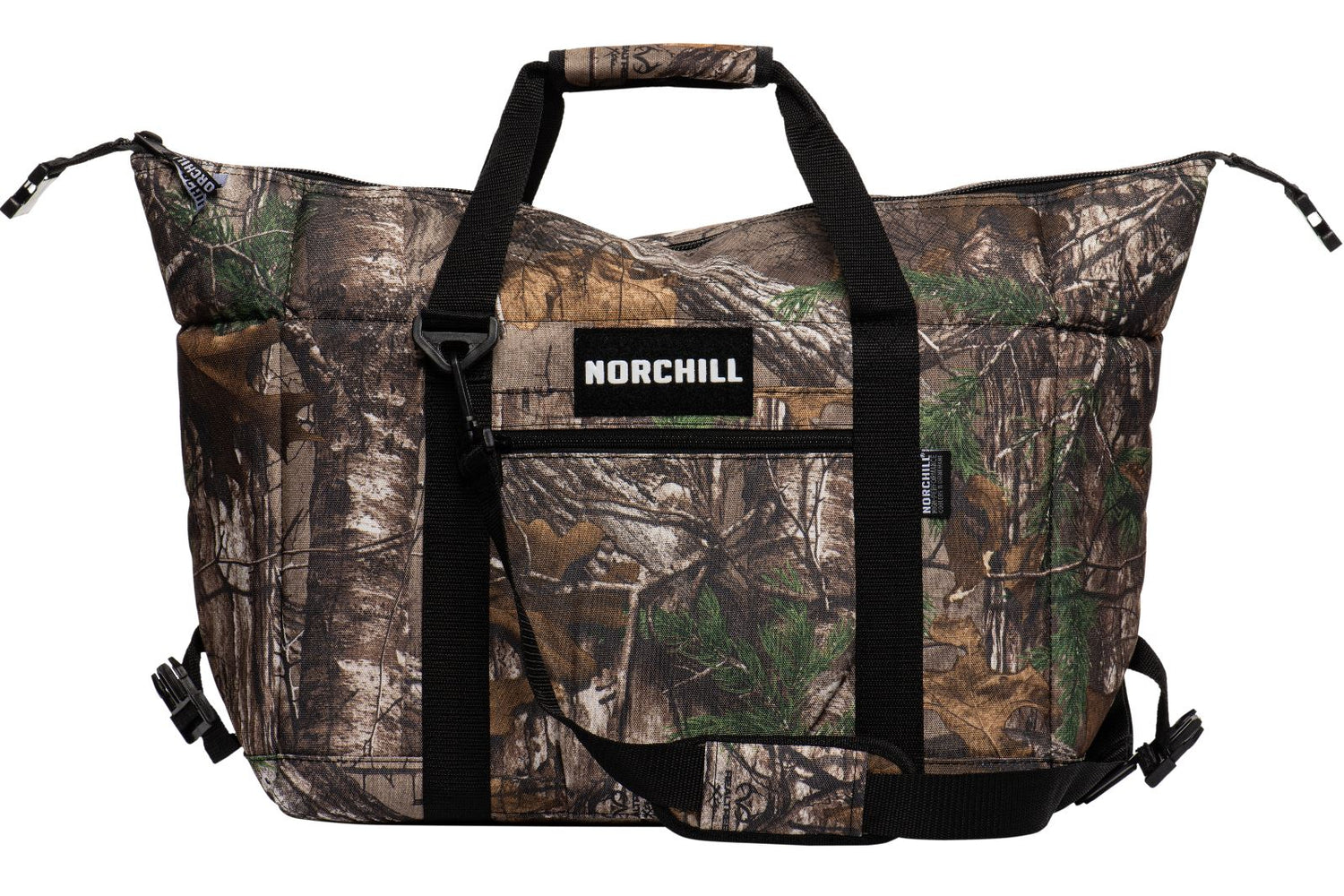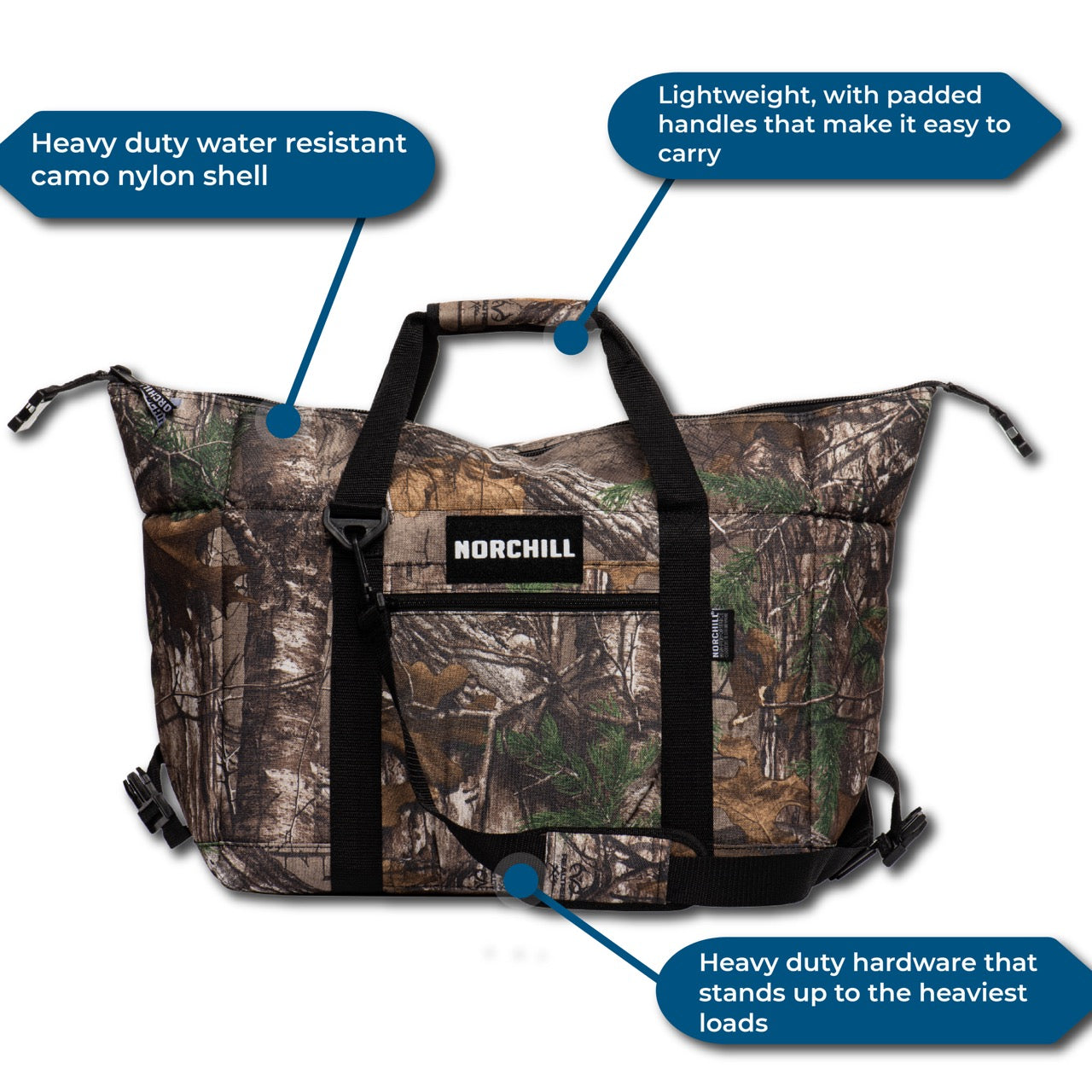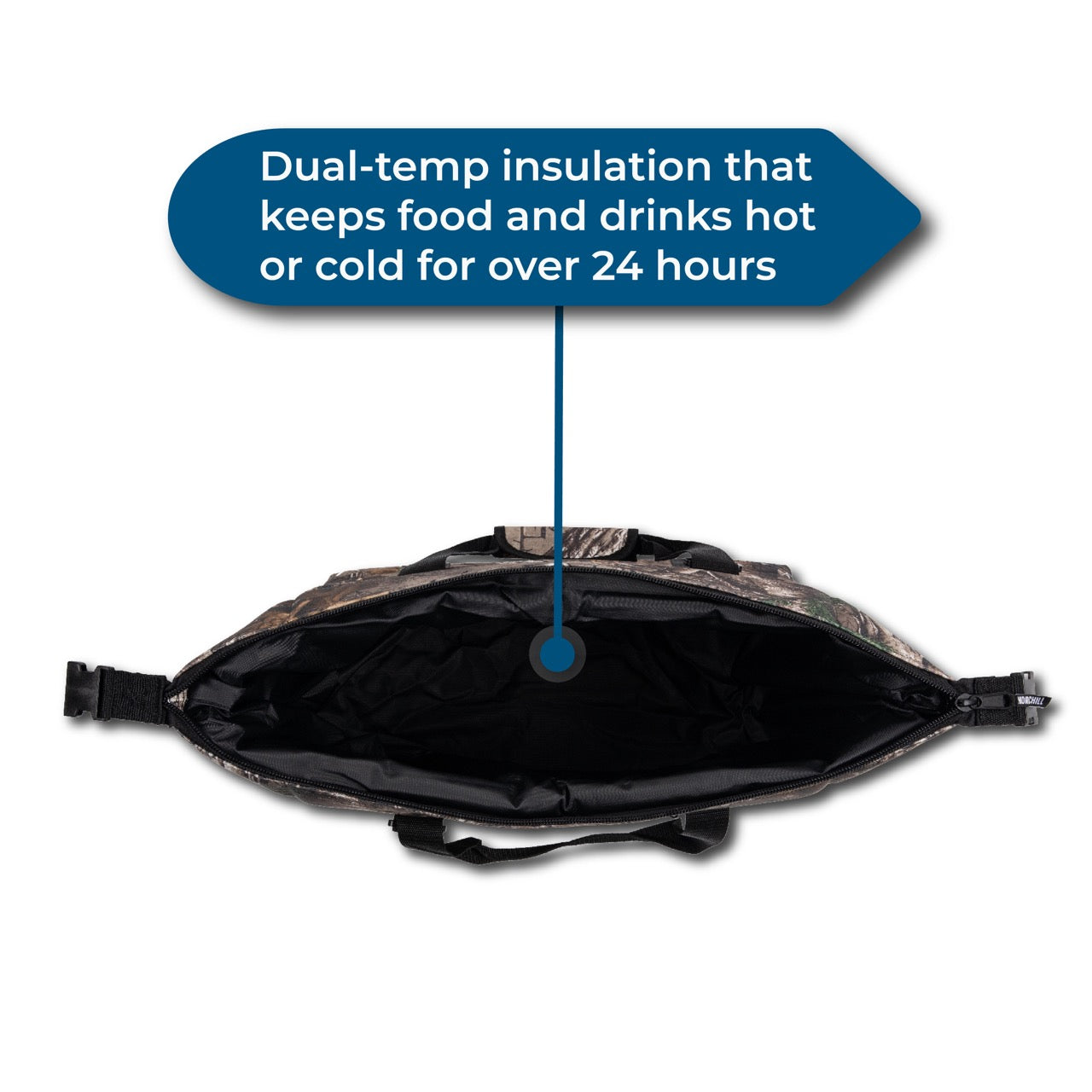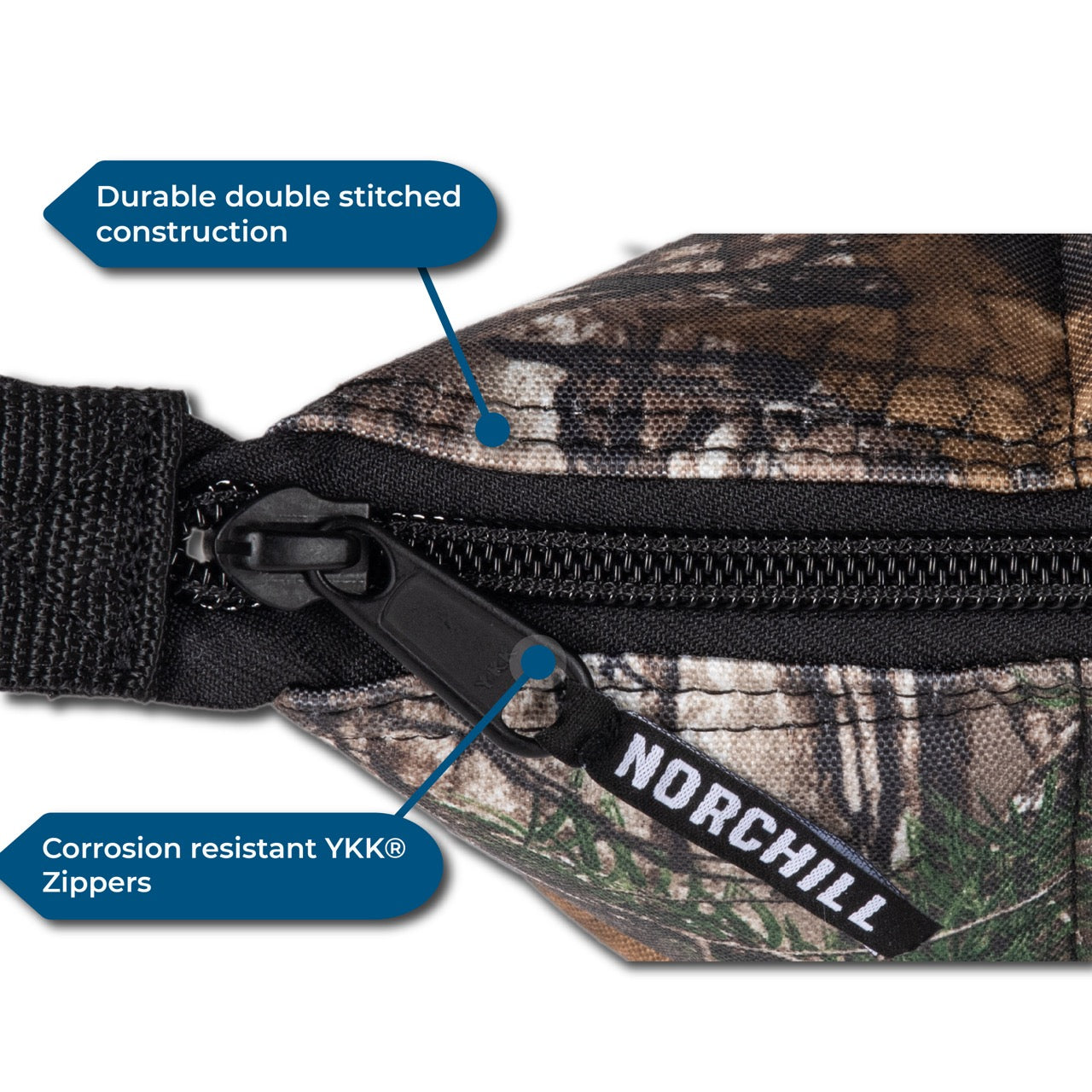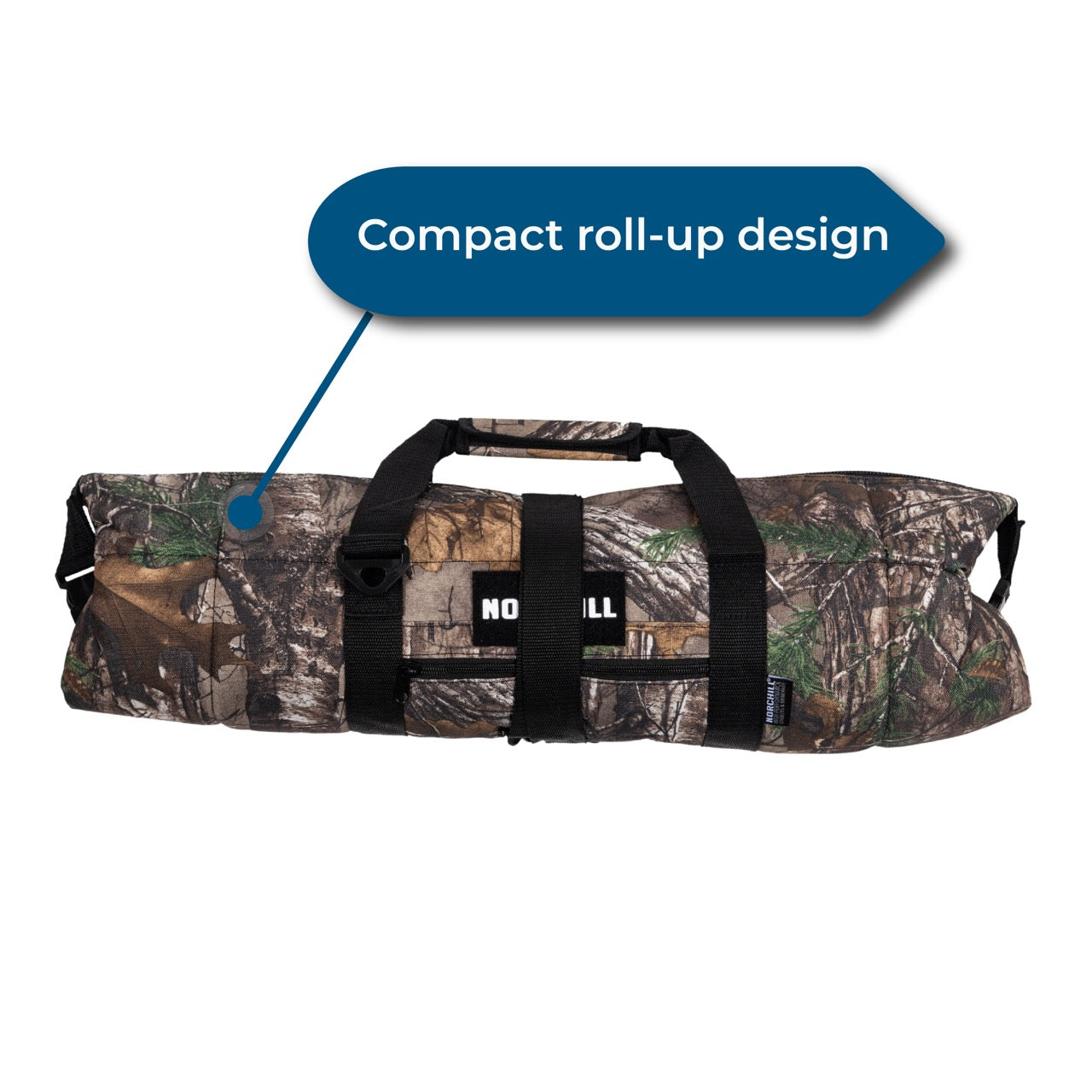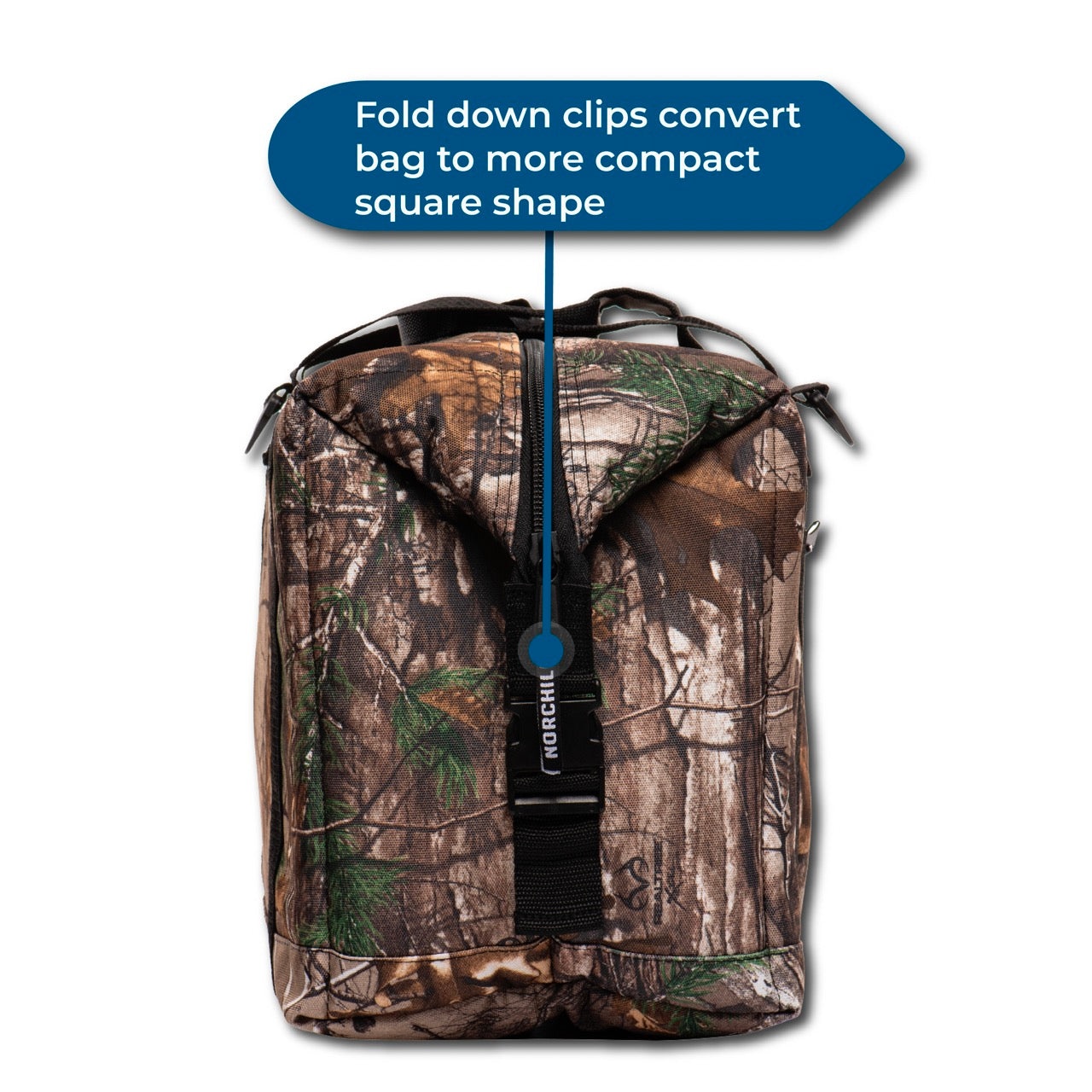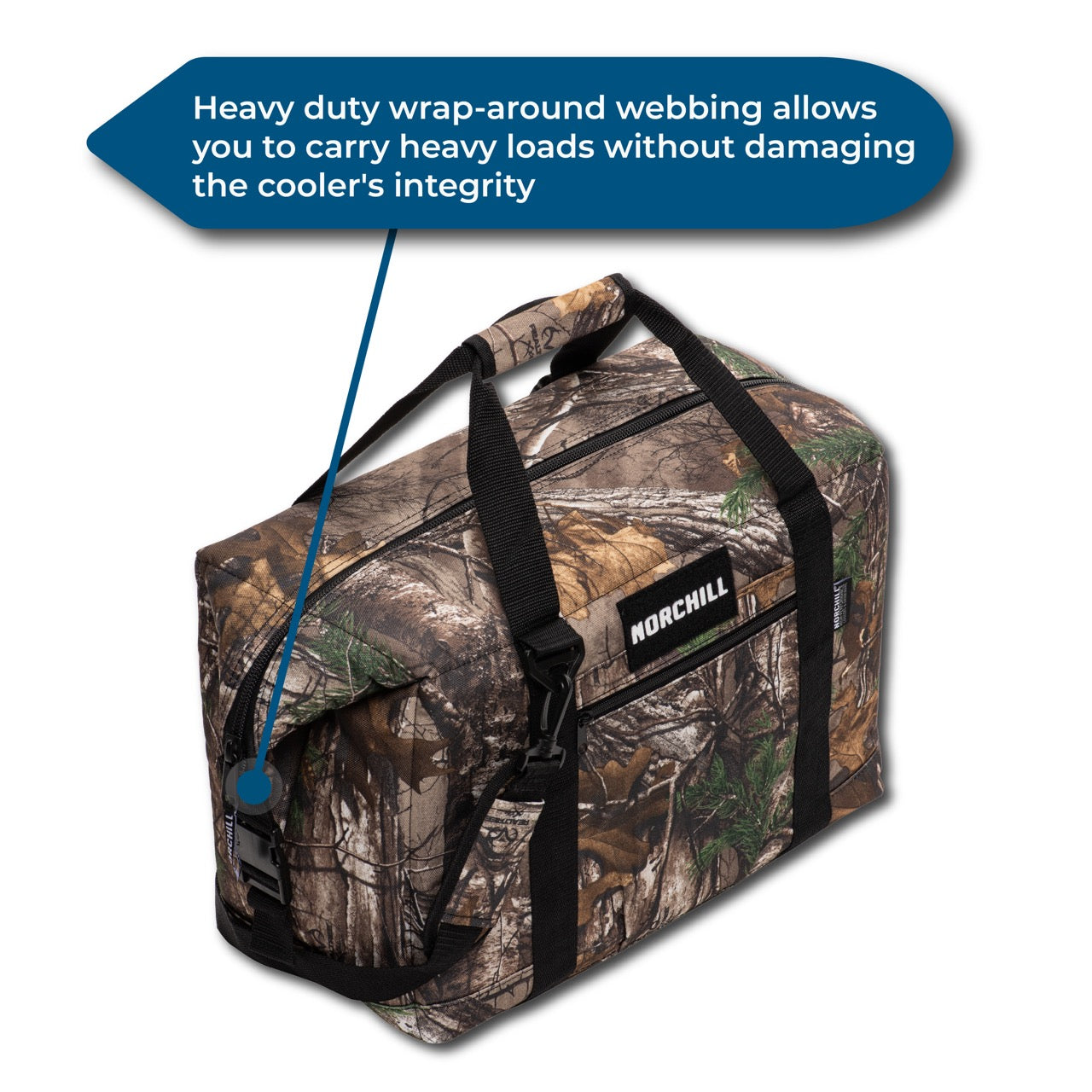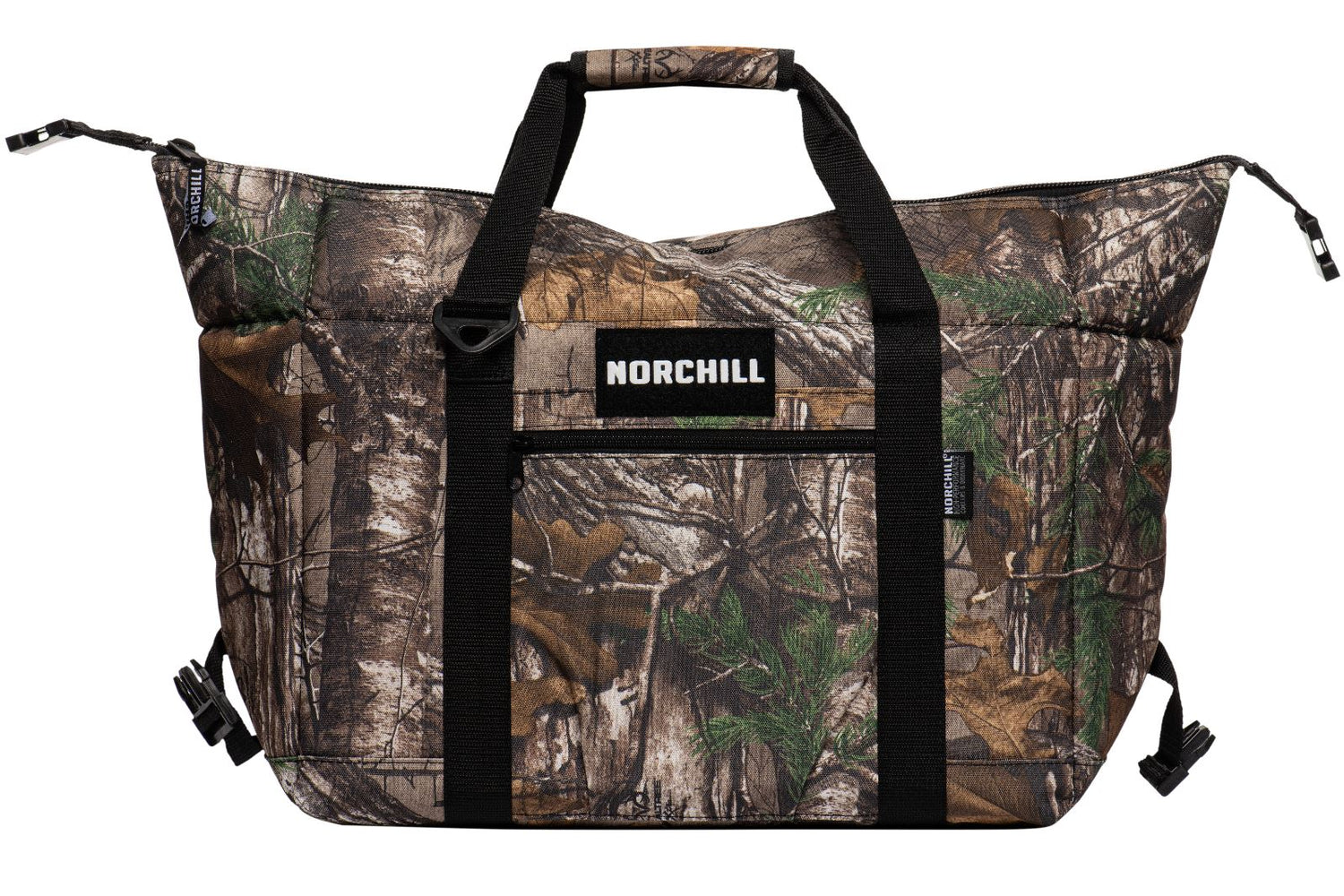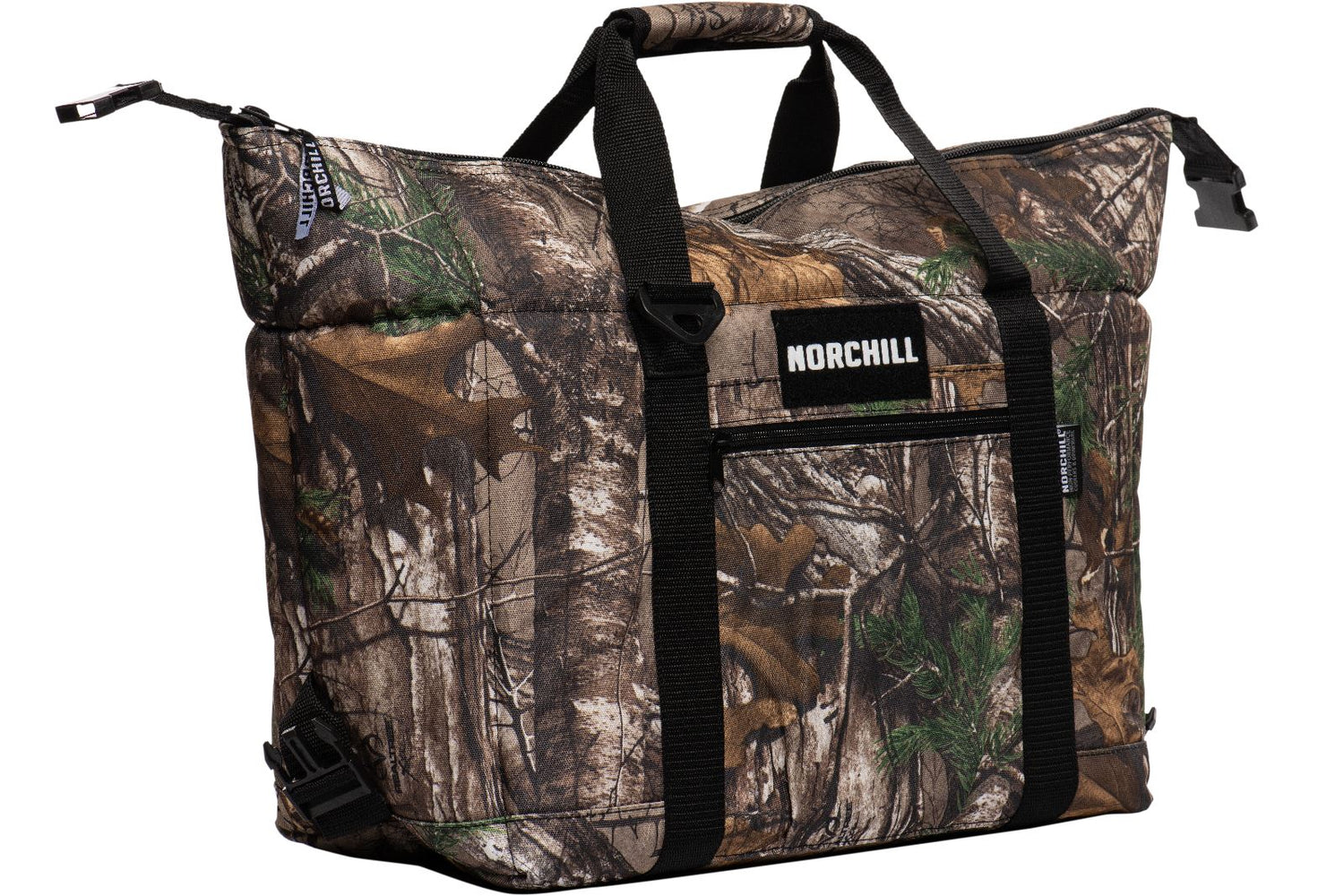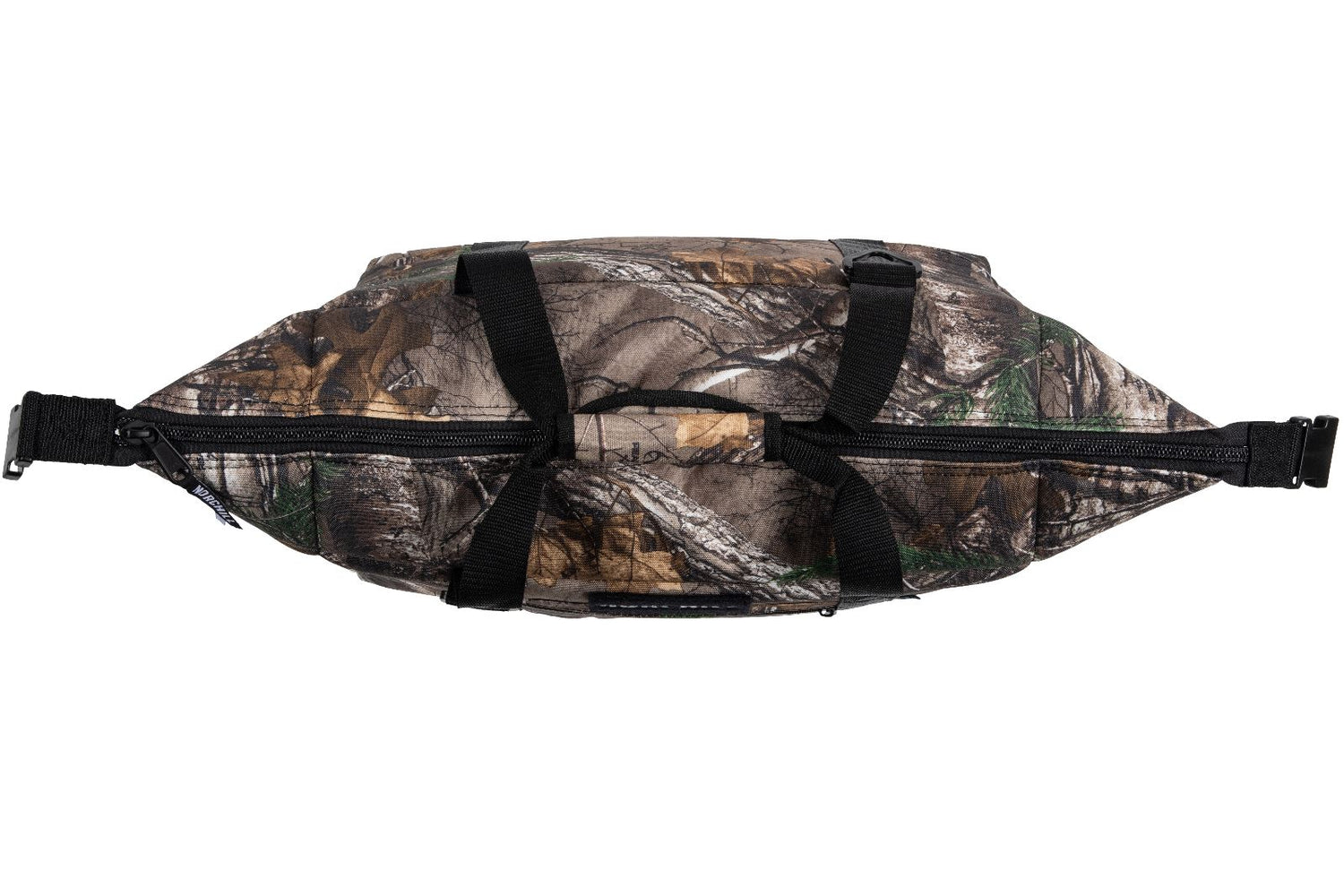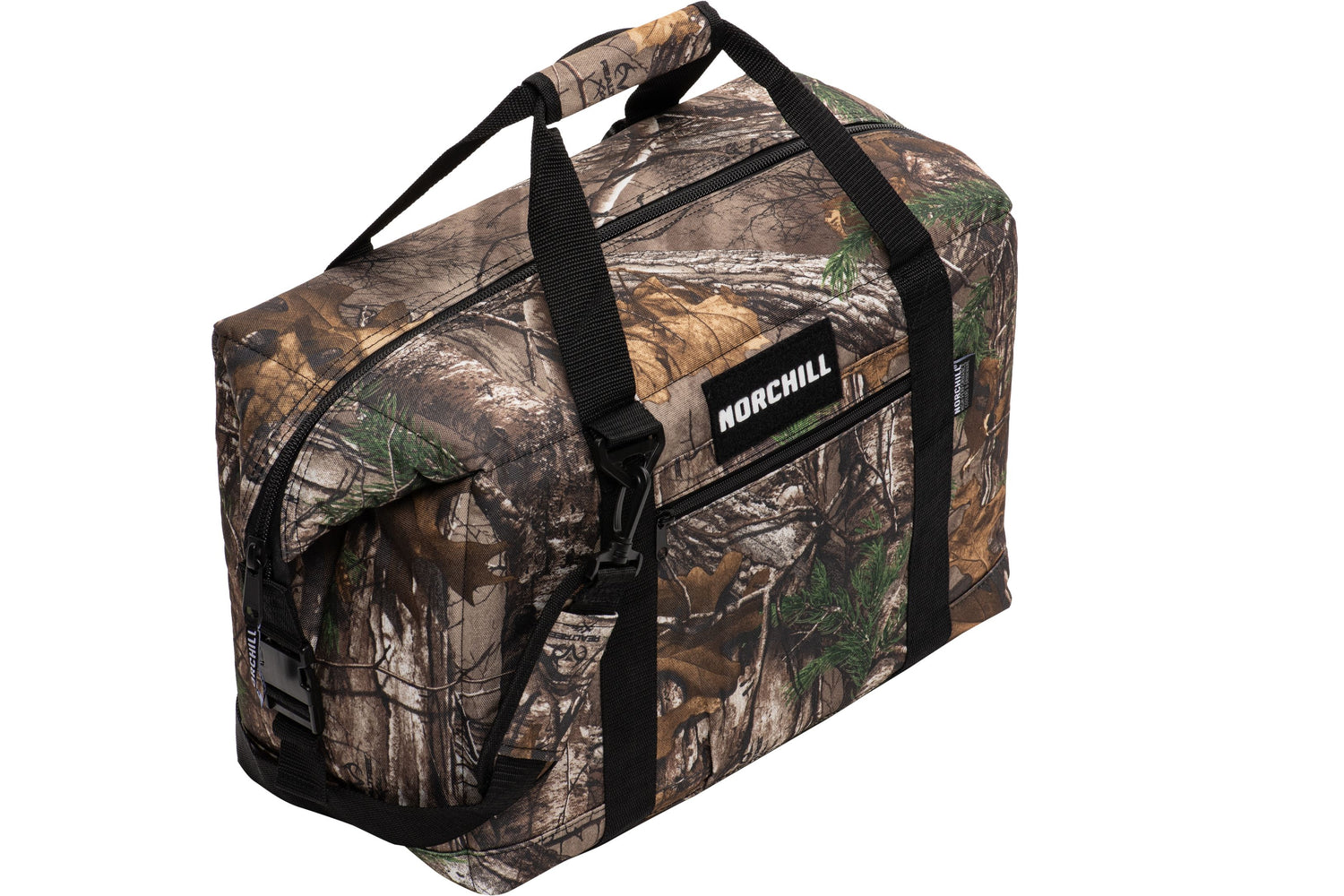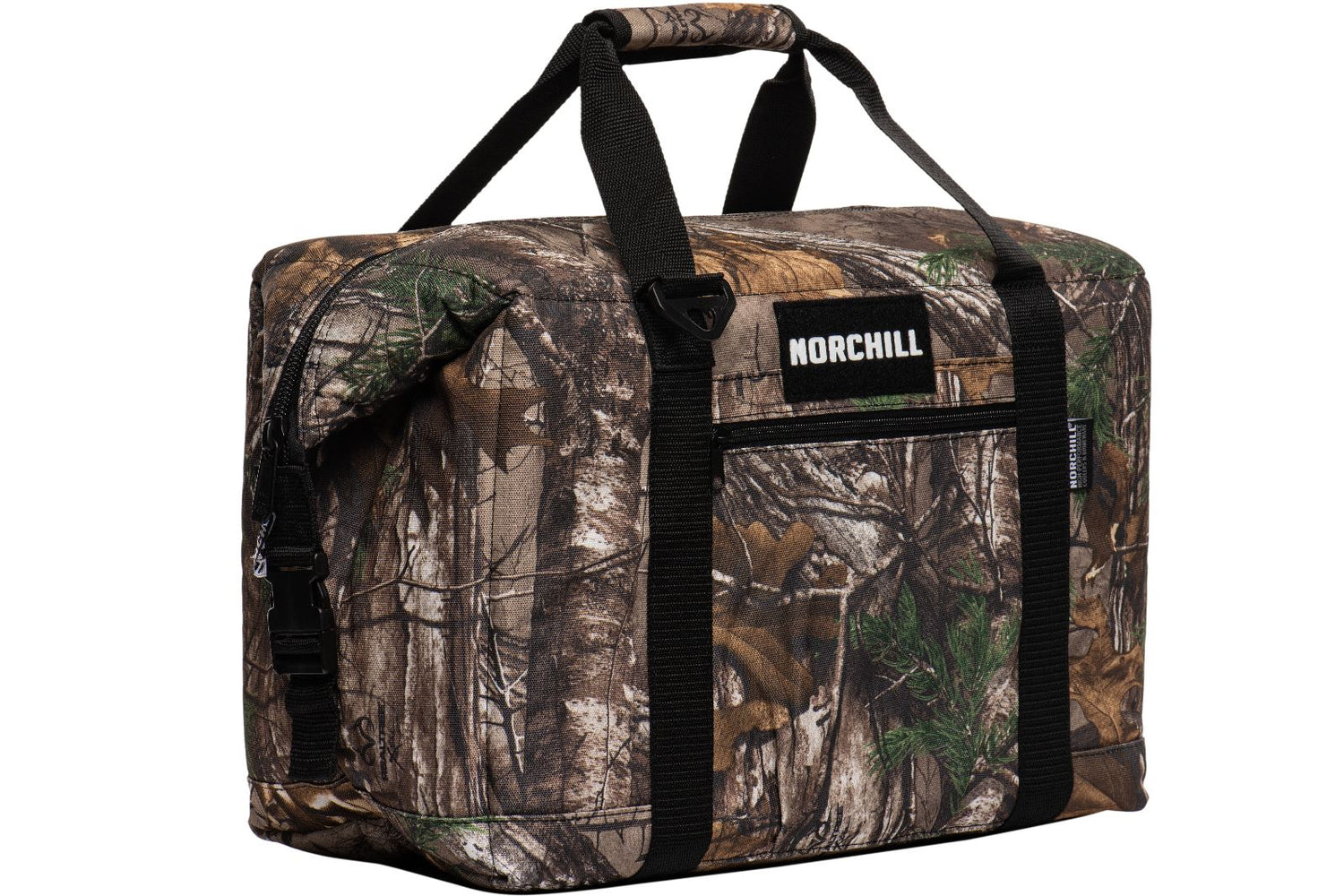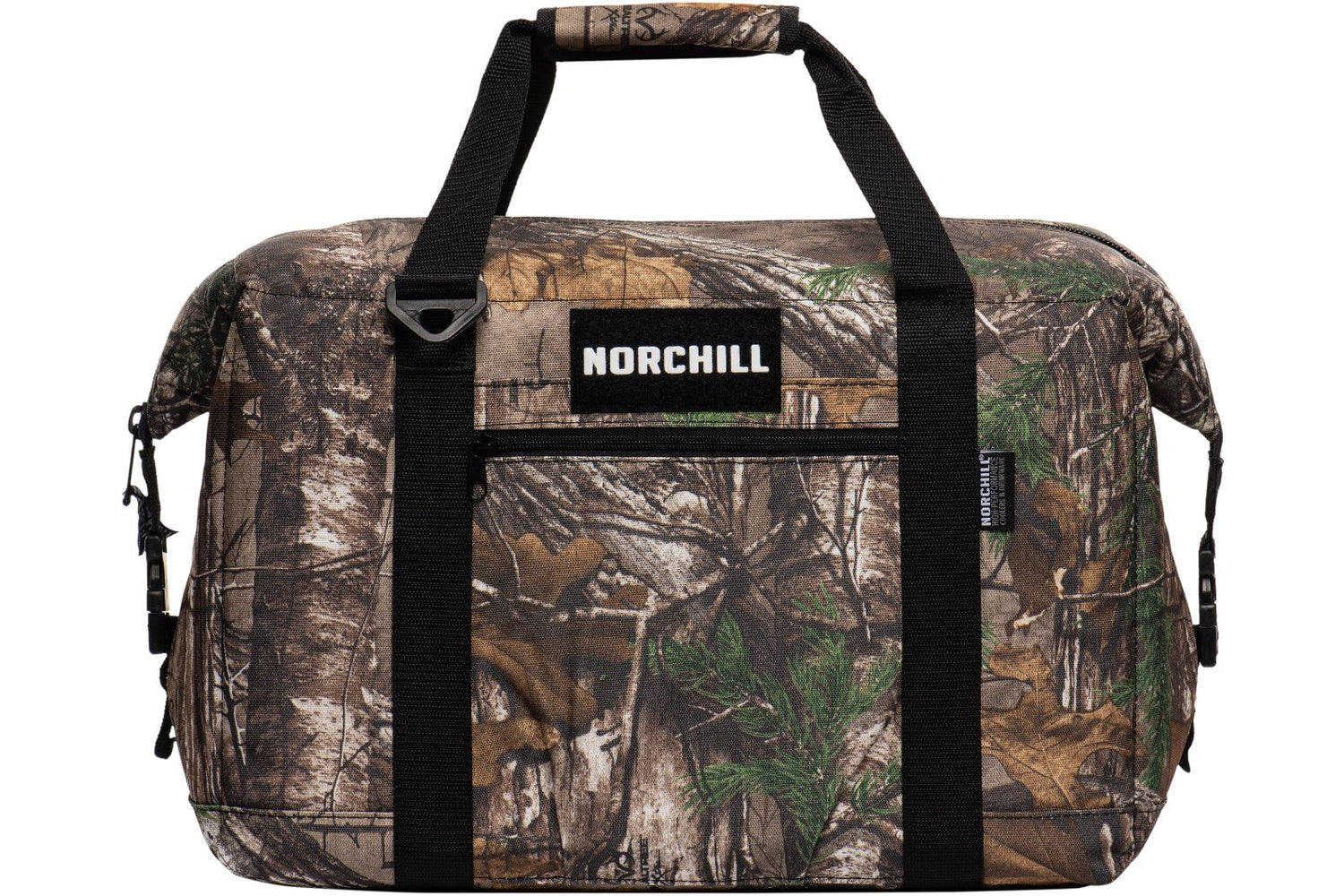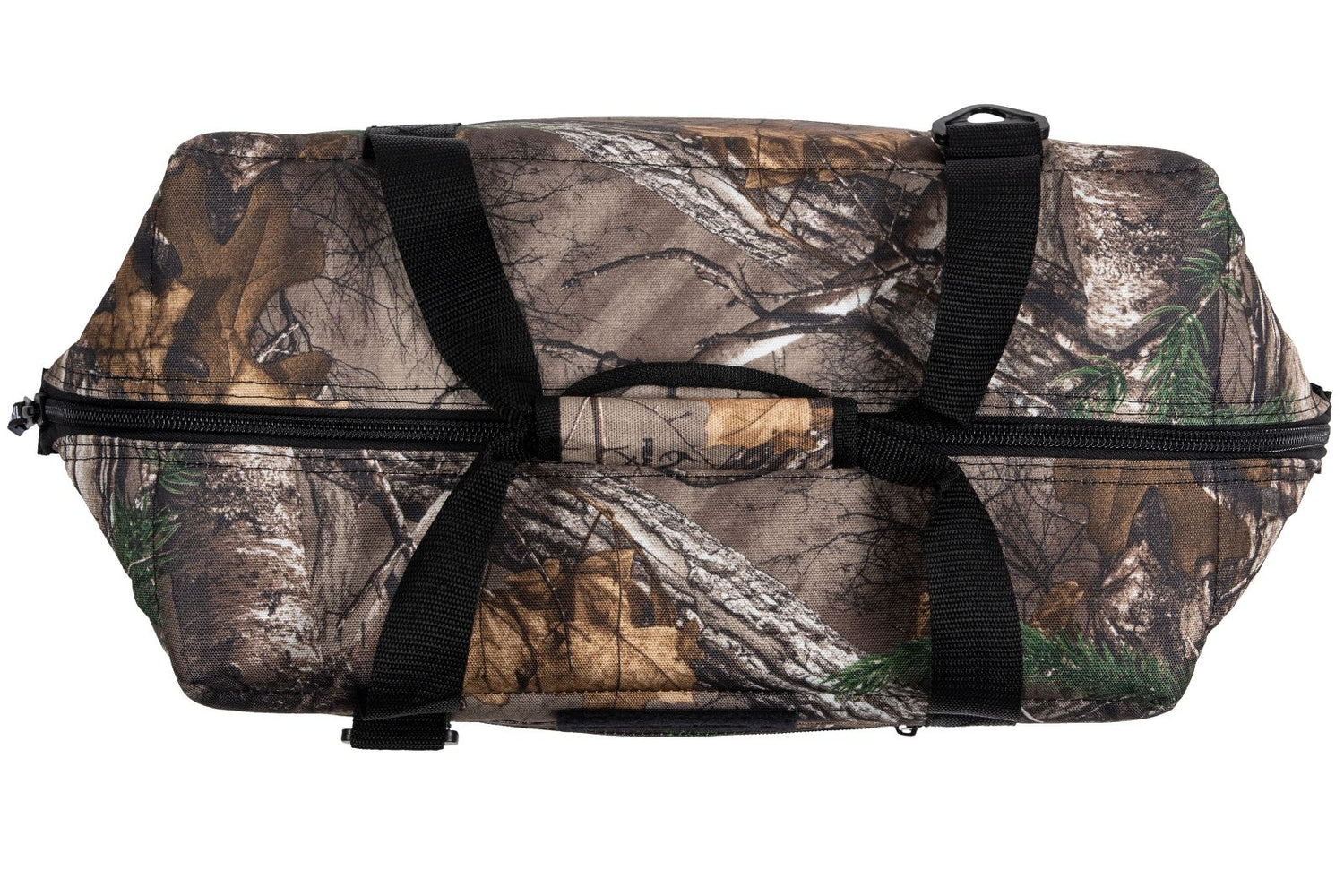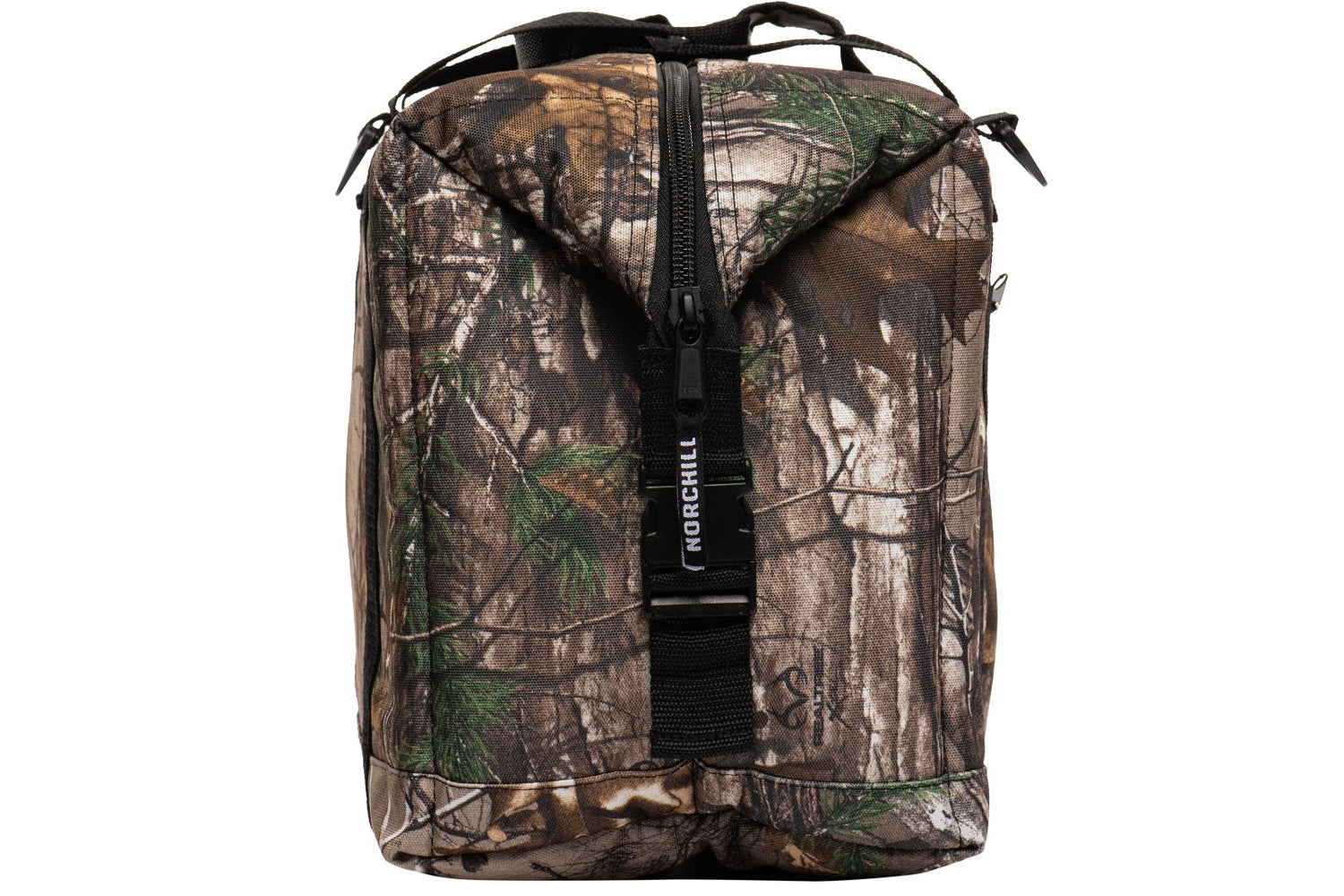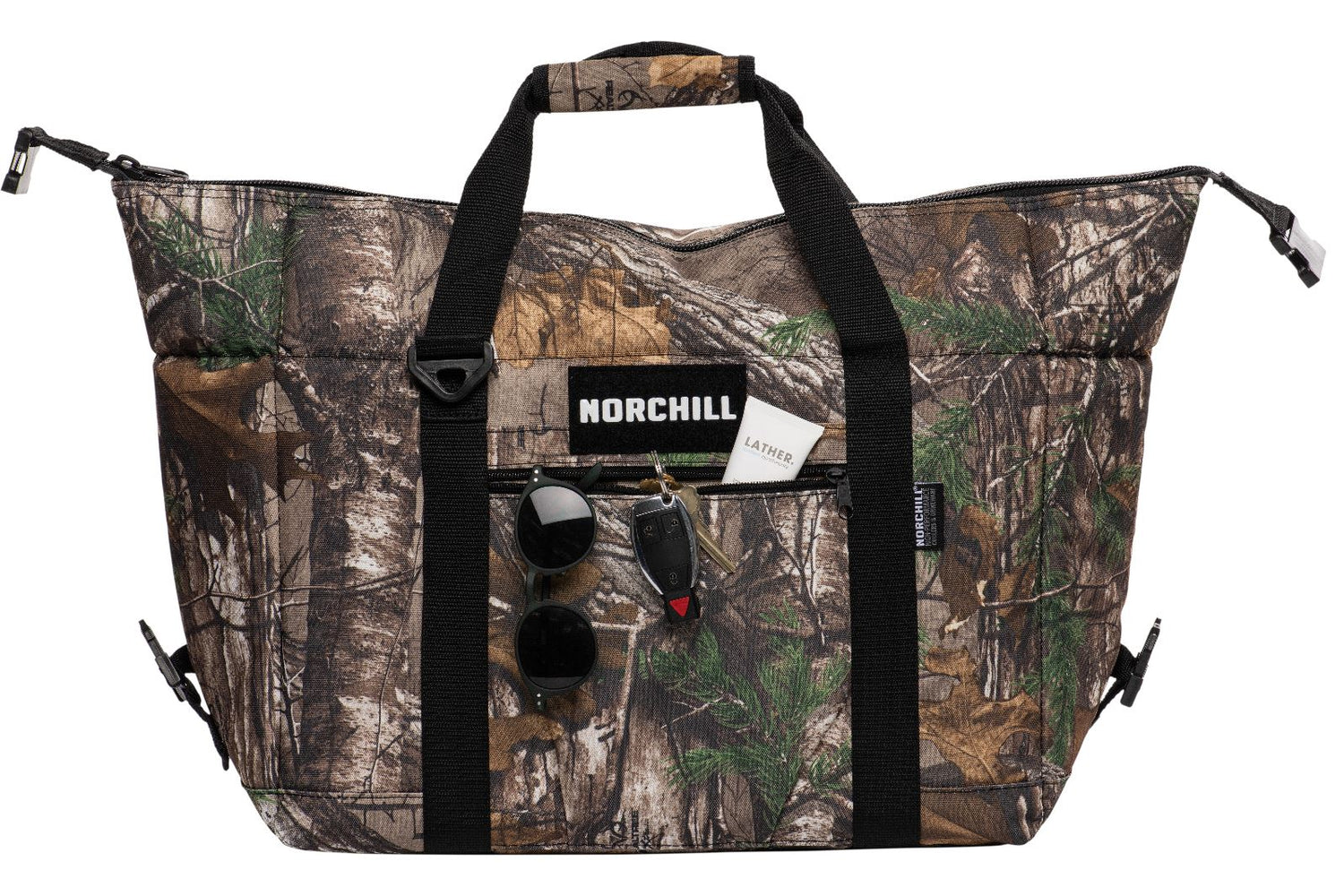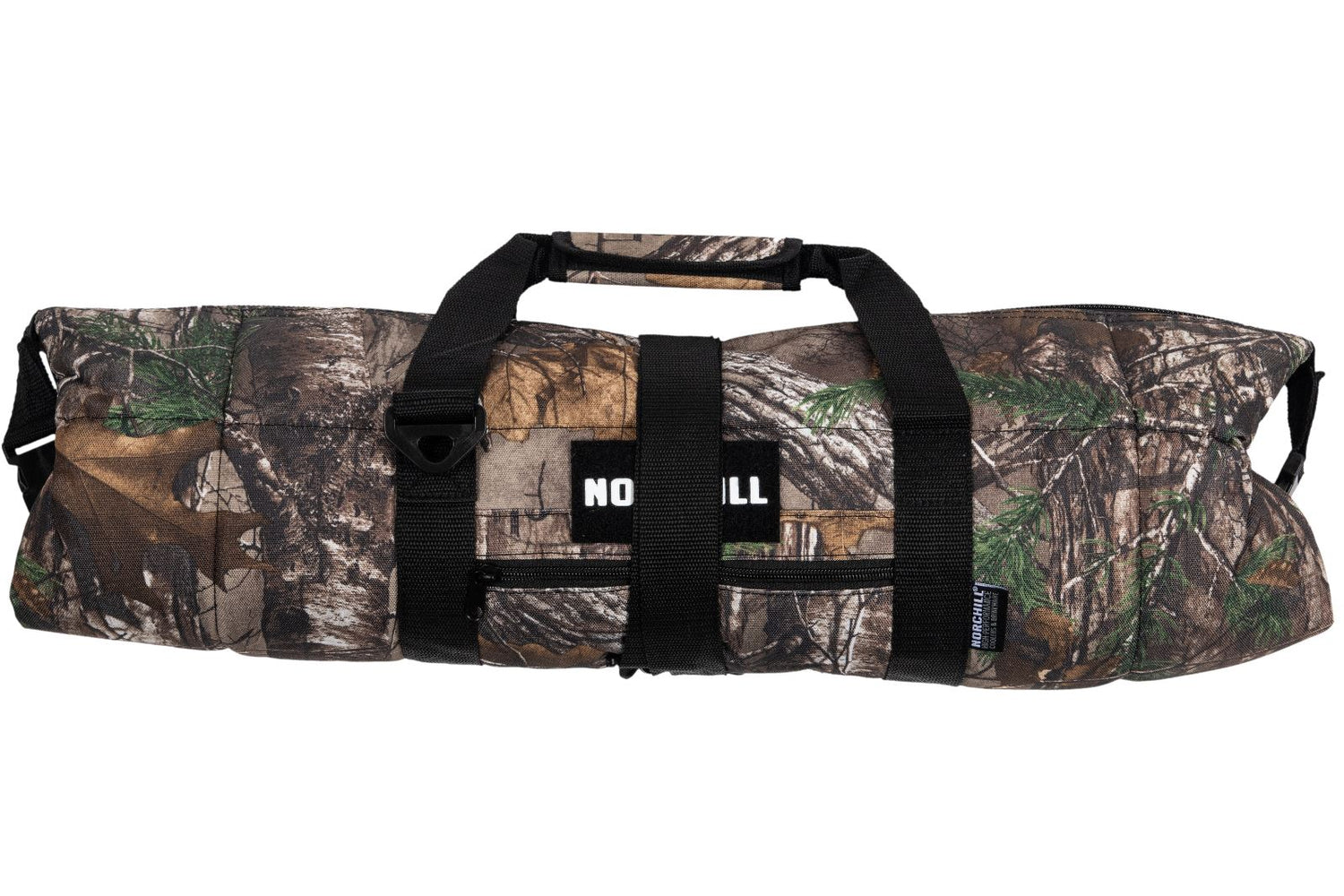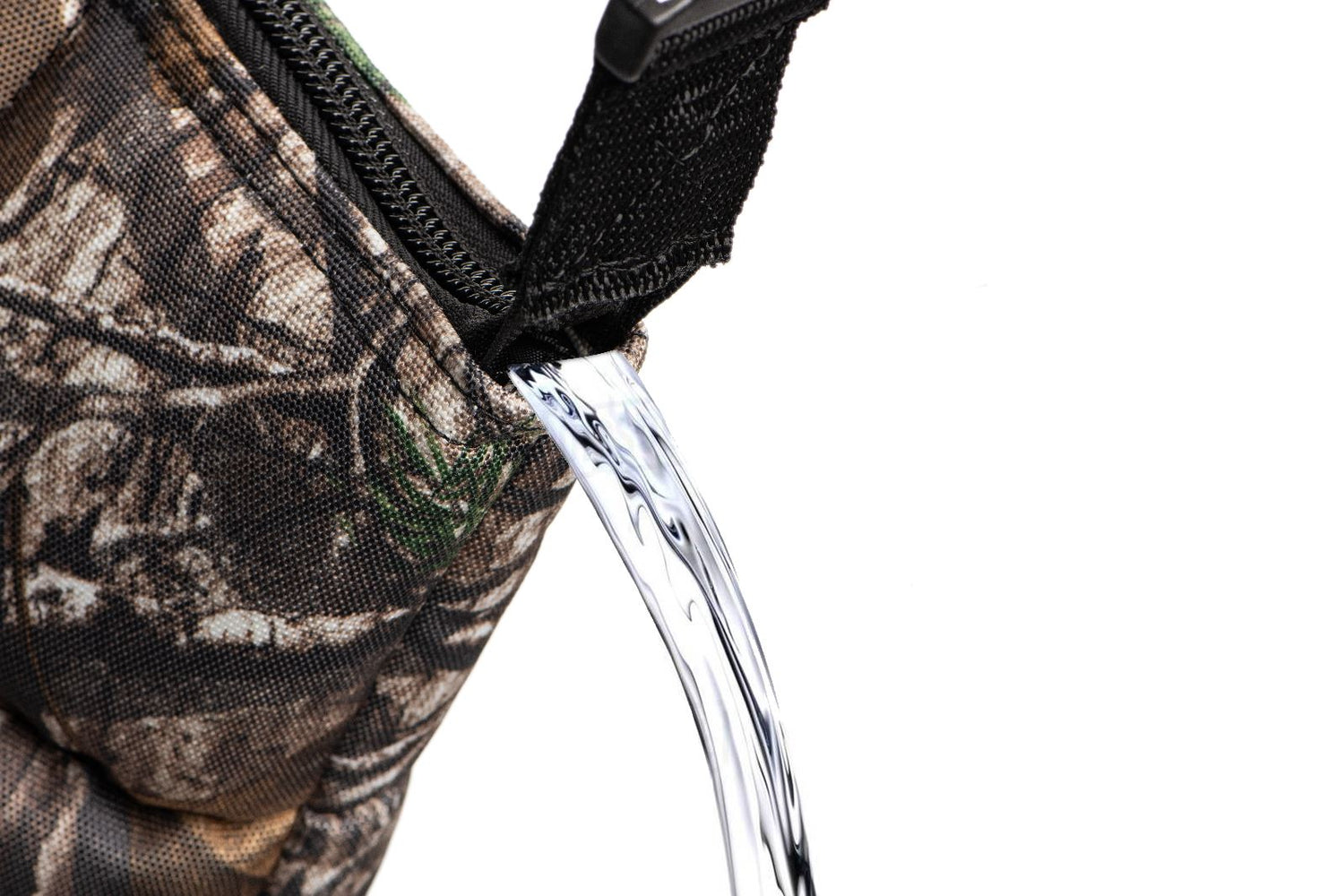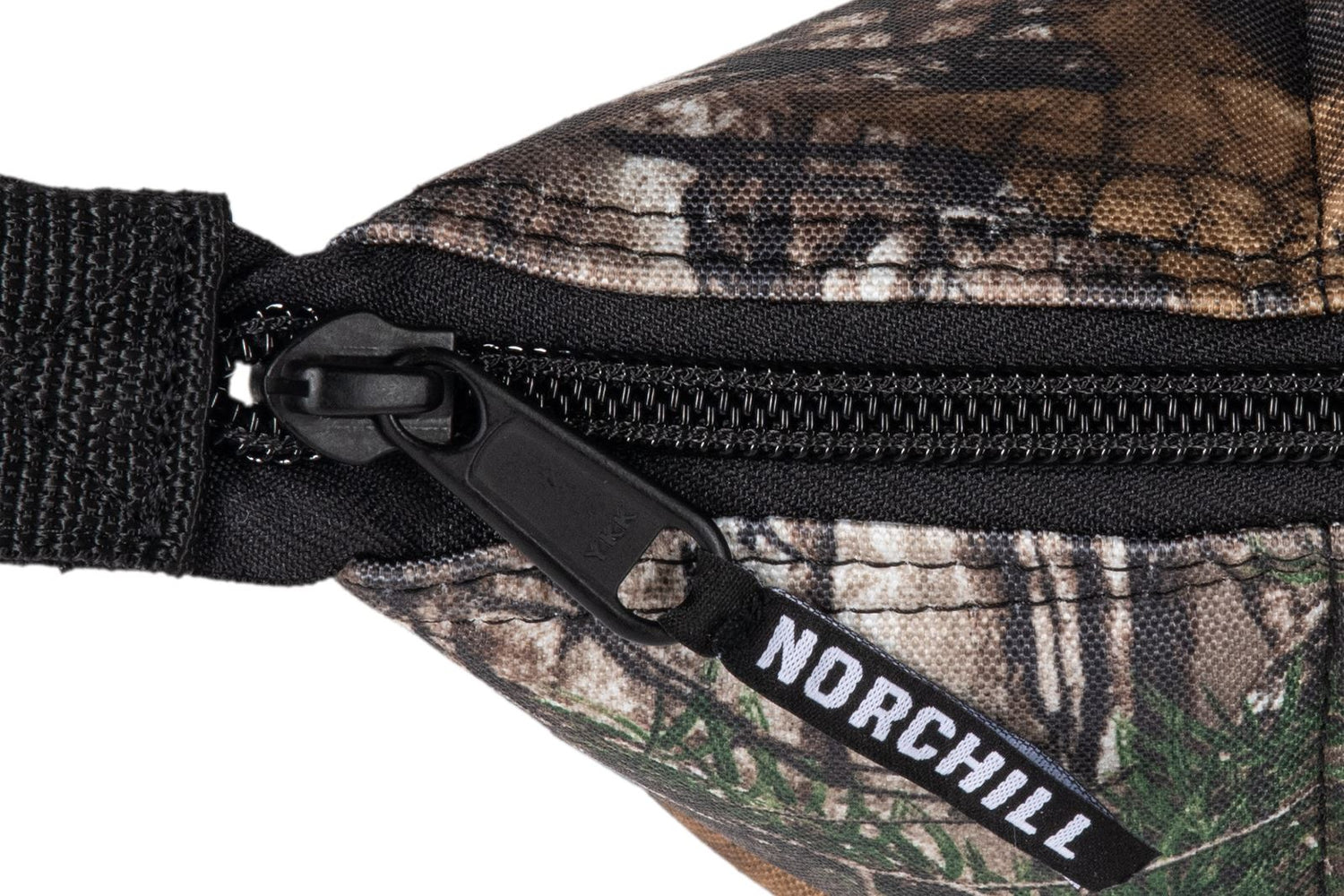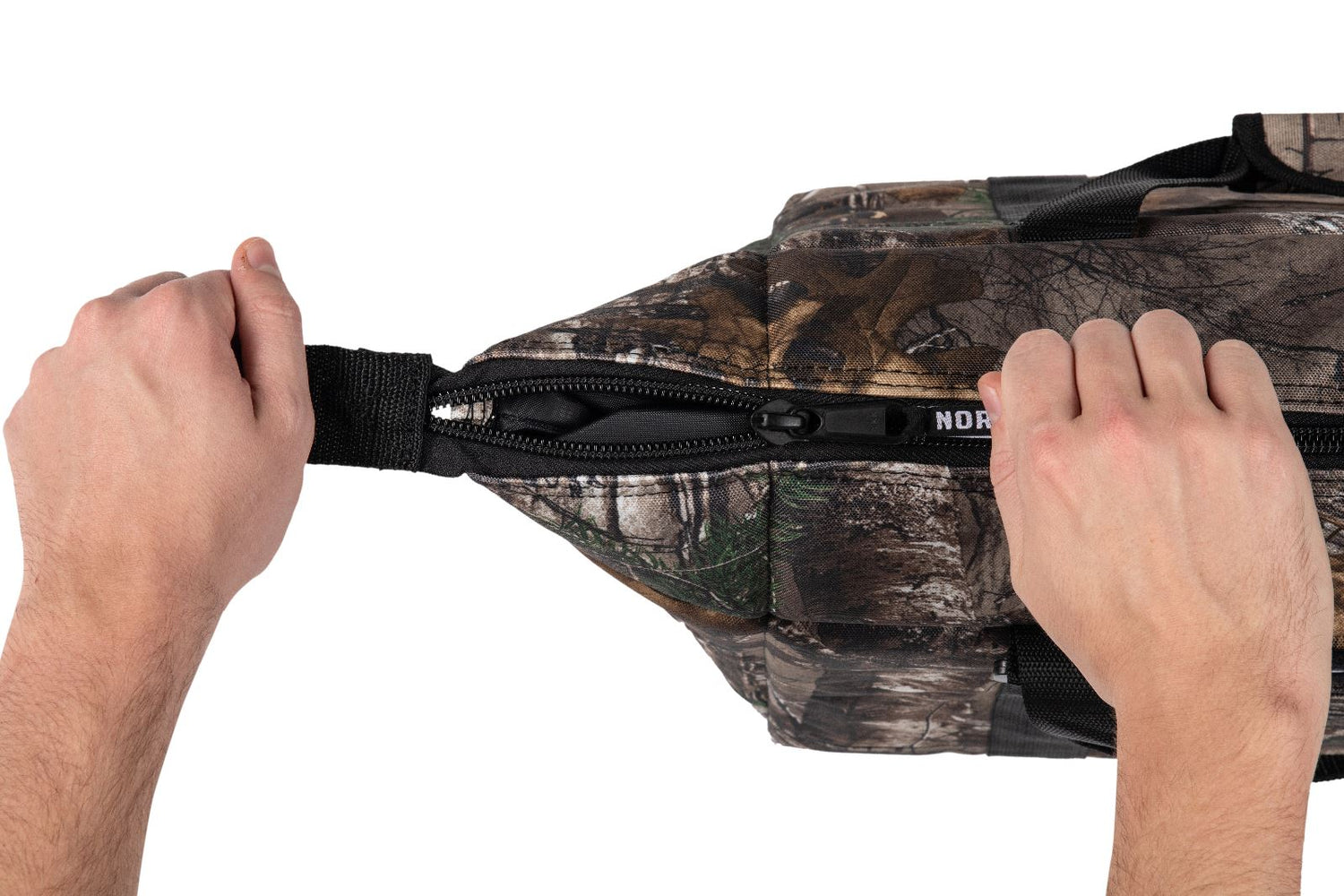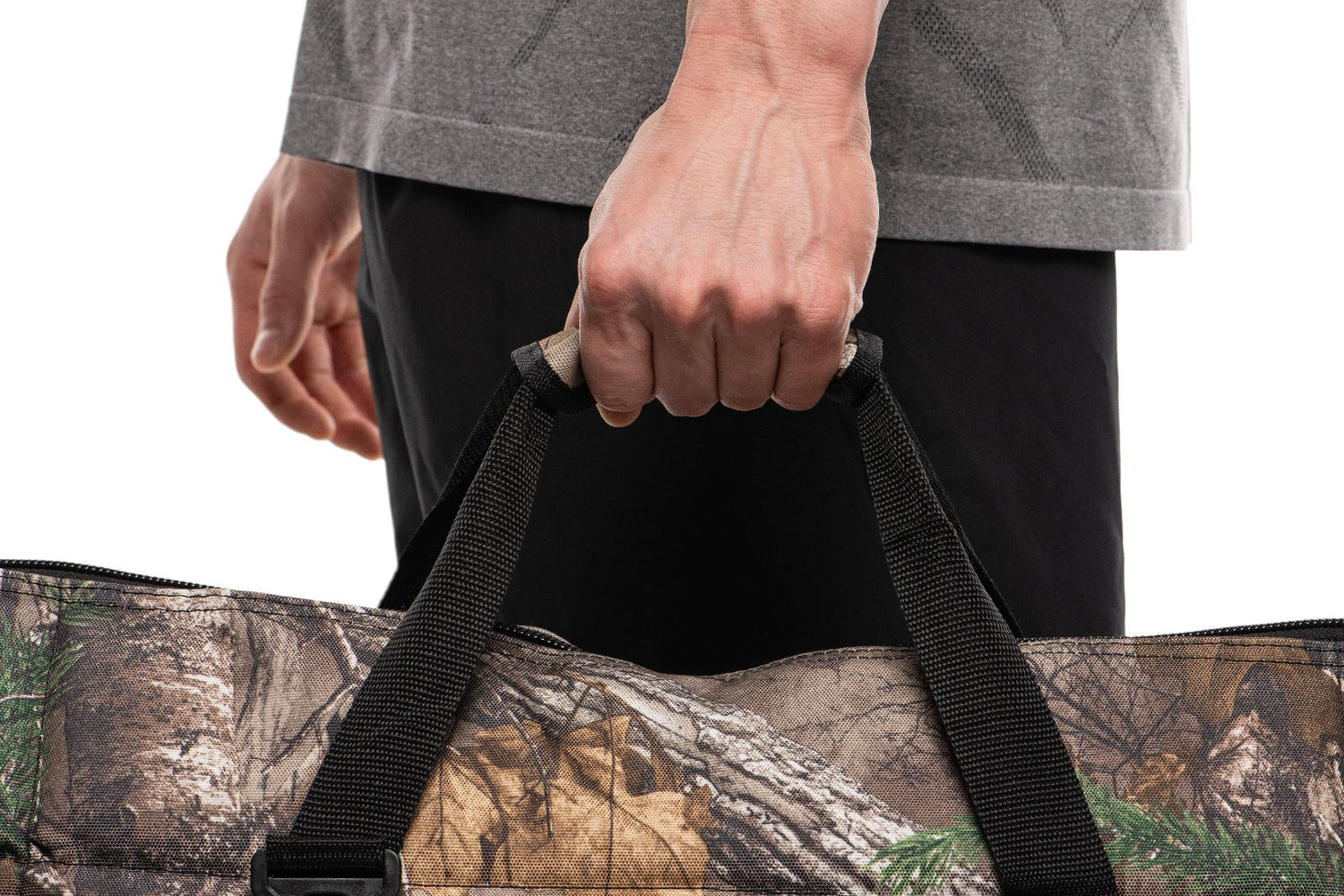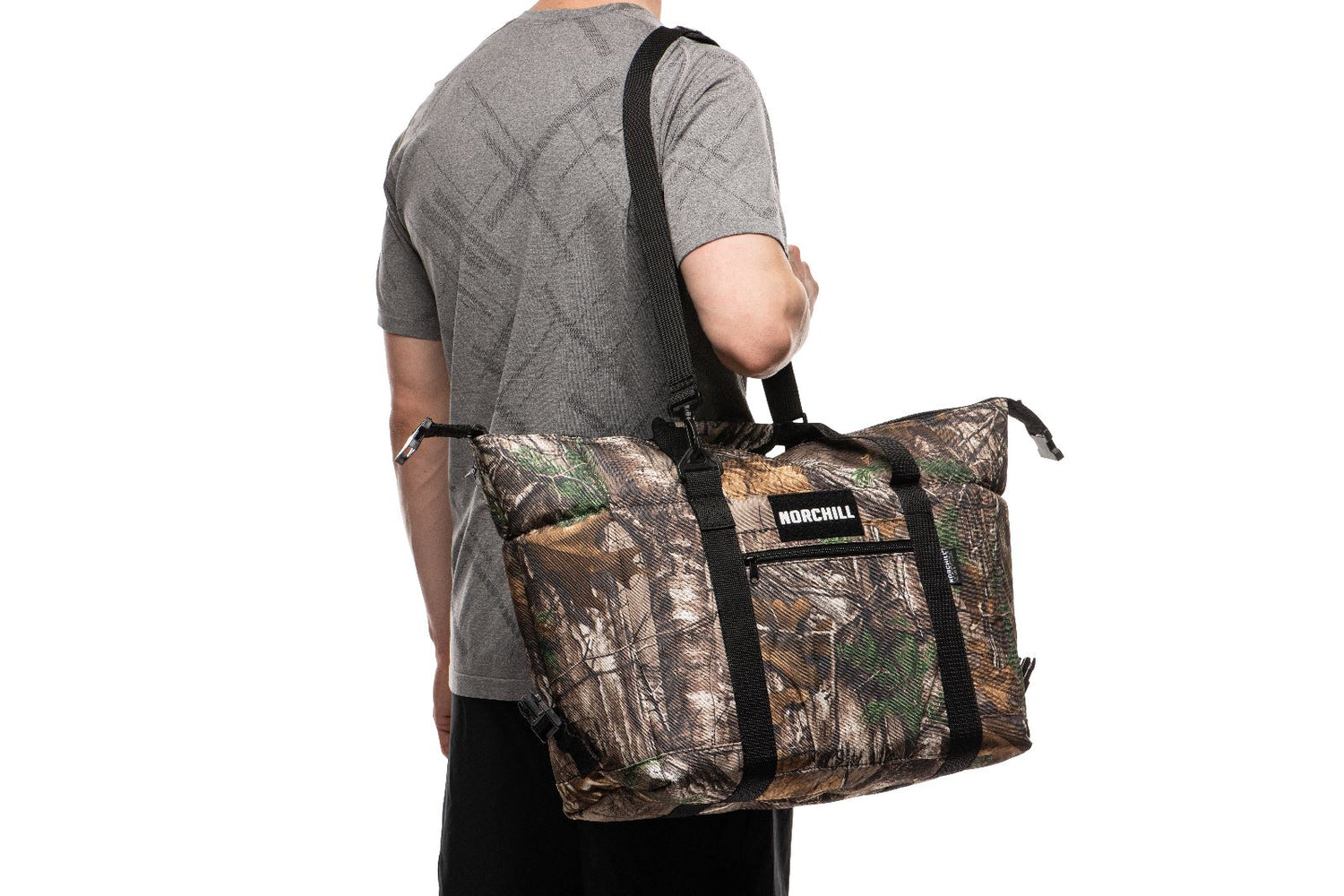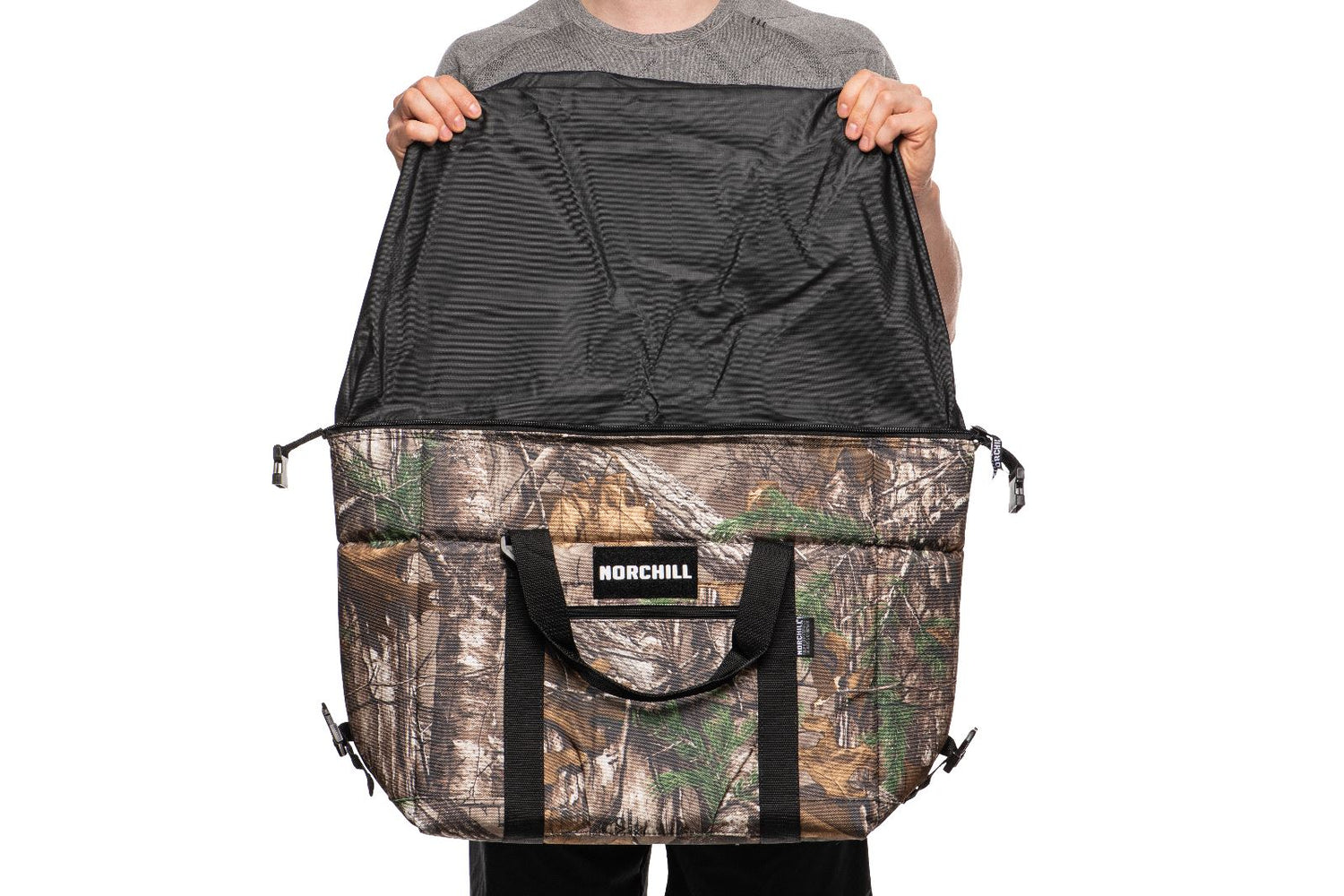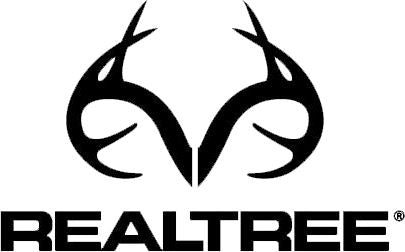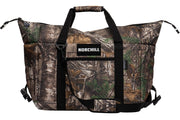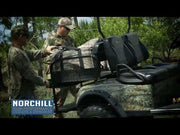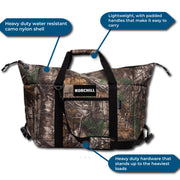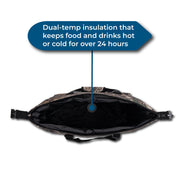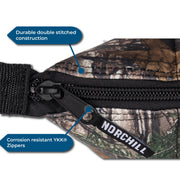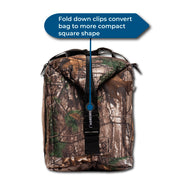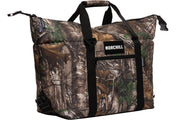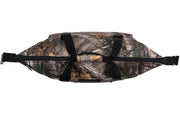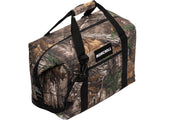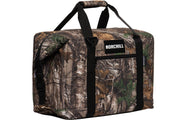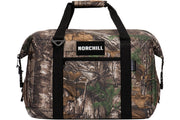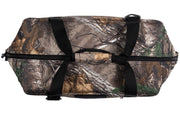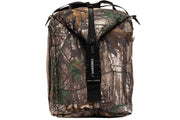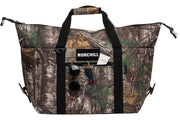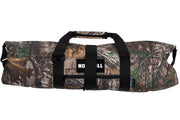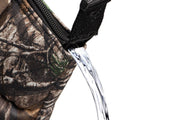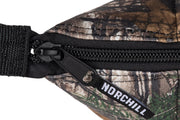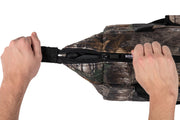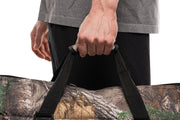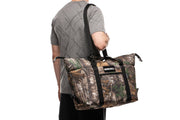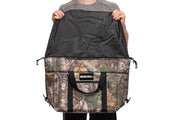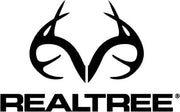 Outdoorsman - Realtree® Cooler Bag
NorChill's Realtree Xtra® Camo Cooler Bags are specifically designed for outdoor use and can keep food, drinks, or game cold for hours. The Outdoorsman Series is equally at home hiding in the brush, up in a tree stand, strapped to a rack on an ATV, or at your next tailgate party. The G8TRSkin lining is tough and easy to clean, so you don't have to worry about it tearing.
The Realtree Xtra® pattern is designed to blend perfectly year-round in a variety of habitats. It is particularly effective during the leaf change of fall through winter, and again in early spring before green-out. RealTree® achieves this by using proprietary printing technology to layer sharp foreground elements over a progressively ghosted mid-ground and soft background. The camo design includes tree trunks, large and small limbs, leaves of various types and colors, and large open areas, making it a versatile and effective camouflage pattern.
Regular price
Sale price
$64.99
Unit price
per
watch the outdoorsman series video
Equally at home in the woods or on the go
Click on "SERIES FEATURES" below the product description for a complete list of features.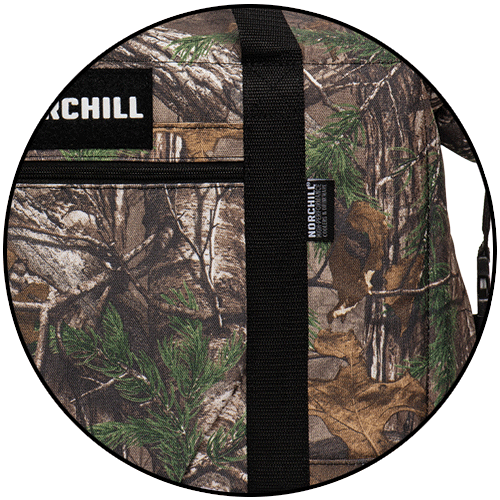 Real Tree Xtra®
Heavy Duty Canvas Shell
NorChill's Outdoorsman Series Cooler Bags are made from heavy-duty canvas that is both water and tear-resistant, making it durable and ideal for outdoor use.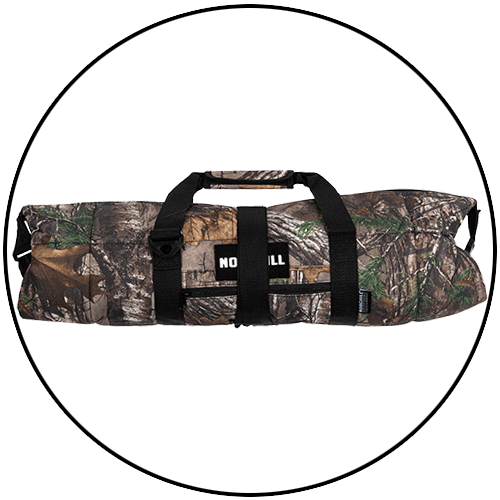 Compact
Roll-Up Design
The bag is designed for easy storage and travel and can be compacted to a quarter of its original size.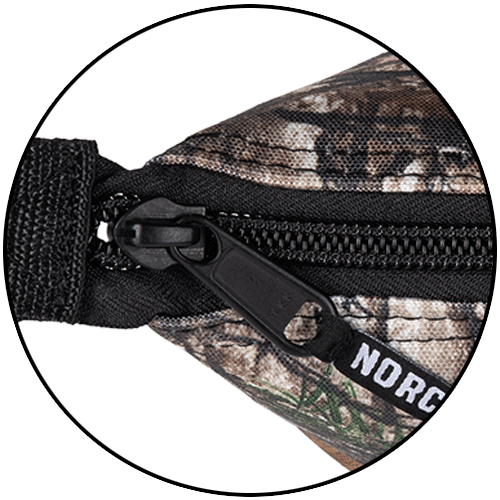 Unbreakable
YKK® Zippers
Renowned globally for their impeccable production standards and rigorous quality control processes, YKK® zippers are built to last. They are heavy-duty and virtually unbreakable, designed to withstand even the toughest outdoor conditions.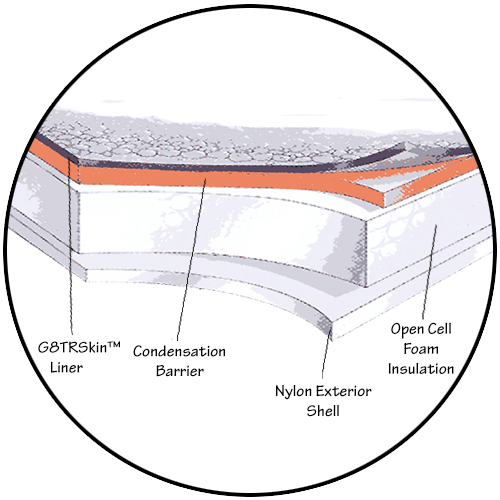 Dual-Temp
Insulation System
This unique blend of materials is designed to keep food and drinks hot or cold for over 24 hours.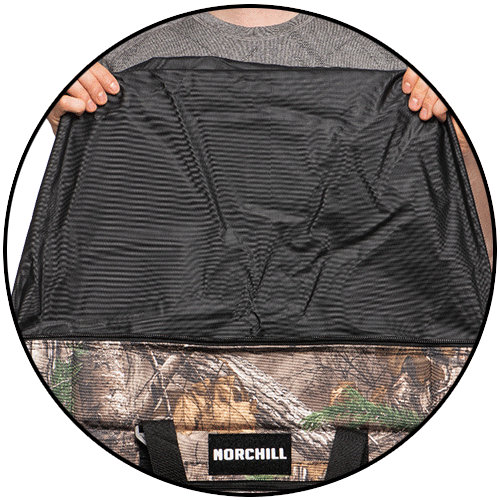 G8TRSKIN™
Liner
The puncture-resistant, black textured liner not only repels stains but also stops cuts, punctures and lacerations. Additionally, it is designed to pull out easily for hassle-free cleaning and drying.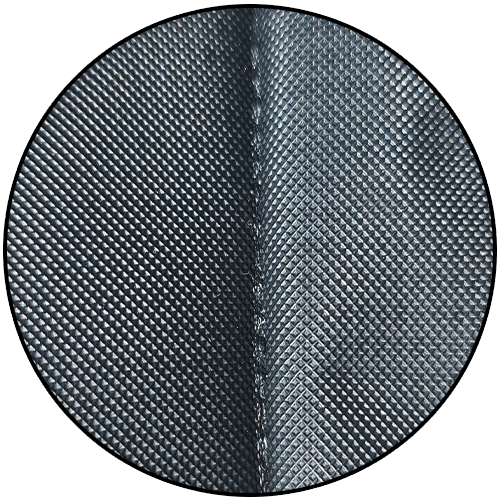 Fusion Welded
Liner Seams
All seams of the liner are stitched and melted together using a unique fusion welding process, resulting in a strong and leak-proof bond.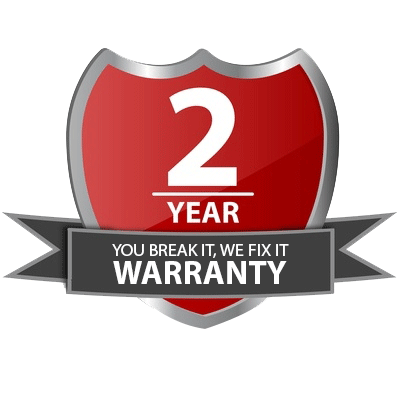 2 Year Warranty
You Break It... We Fix It...
For 2 years from the date of your original purchase we will warranty your soft cooler and drinkware against any and all damage.  Better yet, we promise to make it as painless as possible.
This is a VERY big bag for all your need. My husband takes it as a work bag bc he's out in the eliminates all day and needs to keep a lot of drinks and a couple of snacks.
Fast shipping excellent product
Love this product!
I received my cooler a few days ago and used it for the first time last night, I was very satisfied. The medium size was plenty large enough and it kept my drinks very cold all the way through this morning when I poured out very cold water. I am extremely happy with my purchase. The RealTree Camo looks very nice.
Great
I love my soft cooler, it is the perfect size!!!!
Great
awesome!!!! Ice still in bag and everything is cold even after 36 hours!!!!!!!