Whether you're enjoying a day at the park, shopping at the grocery store or cheering on your favorite sports team, the NorChill® Voyager Series Cooler Bags are up to the task.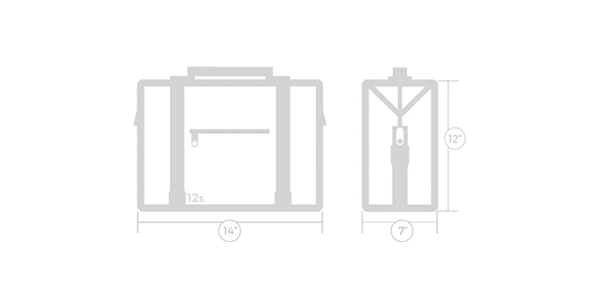 SMALL
The small cooler has a capacity of 12-Cans with a 5 lb bag of ice.  It's as much at home as as a lunch box as it is on short day trips.
Dimensions: (14" x 7" x 12")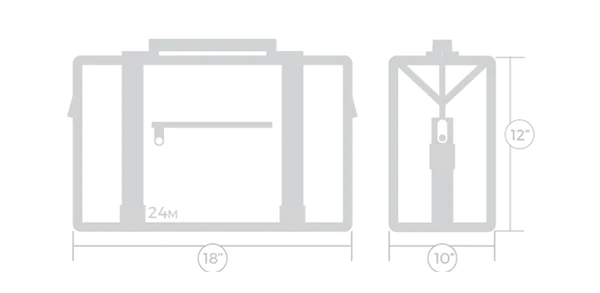 MEDIUM
The medium cooler has a capacity of 24-Cans and a 10 lb bag of ice.  It's the most popular size for overnighters and day trips. 
Dimensions: (18" x 10" x 12")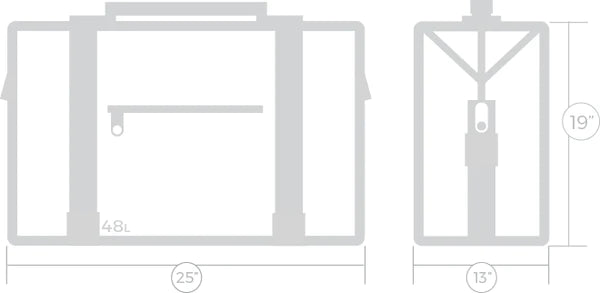 LARGE
Pair text with image or a video. This section is commonly used in product pages to highlight different products features.
WHEN LIFE CALLS, THE VOYAGER SERIES WILL ALWAYS ANSWER
ULTIMATE ON THE GO COMPANIONS
NorChill Coolers incorporate more state-of-1the-art technology than any other cooler bag.  Whether you're out on the water, deep in the woods, or enjoying a day at the park, our dual temp insulation system will keep your food and drinks hot or cold all day long.
The backbone of our coolers is the unbreakable, marine canvas inspired, heavy duty, nylon zipper.  Inside you'll find our proprietary gator-skin liner that provides exceptional strength, puncture and abrasion resistance.  All liner seams are Fusion welded using a top-secret electro-static process that creates a leak proof bond that keeps melted ice inside the cooler, and off your floor.  The bag is wrapped with a light weight, marine grade, heavy-duty, woven nylon shell and finished off with double stitching at all critical seams.
NorChill coolers also incorporate an assortment of comfort and convenience features.  A kangaroo-pouch side pocket makes a great spot to store keys, suntan lotion, or the oh-so important drink koozie!.  Side release buckles allow you to transform your cooler into a more compact shape, perfect for fitting into the overhead compartment on an airplane, or meeting size regulations at your next racetrack event.  Furthermore, heavy duty carry and shoulder straps with comfort cushions, make carrying the heaviest of loads a breeze.
NorChill coolers come with a no-cost, no-questions-asked, 2 year warranty.  If you break it… we fix it… no questions asked! 
Get one today… Heck, get 2.  Pack 1 full of drinks and another full of food and you're set for a day in the outdoors!  With 3 sizes to choose from, we have the cooler to fit any size adventure!
SHOP VOYAGER SERIES COOLER BAGS