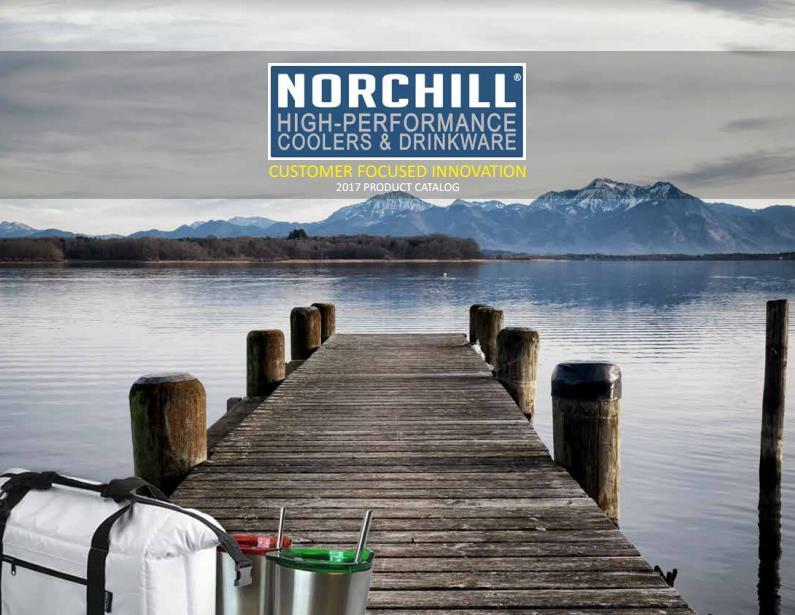 Are you in need of a quality boat cooler? With all the options out there, it's hard to decide which cooler to choose?


But, don't get tangled.

With this guide, you'll have all the information you need to find the perfect fishing coolers for you and your needs. Keep reading and you'll be ready to catch your next boat cooler in no time.
First Things to Consider
Before you can decide what type of fishing coolers are right for you, you'll need to consider the basics.

Budget

How much do you have or are willing to spend on your boat cooler? Think about how much use it will get and how long you tend to keep it.


Length of Trip(s)

Secondly, decide on average how long you will need drinks and food to stay cold on your boat. Are you going out for just a day or are you taking an extended fishing trip?

This will help you decide how big of a cooler you need as well as the quality. Once you're out there on the water, it is difficult to find ice to re-fill your fishing cooler.

Size of Your Crew

Lastly, how many people are you feeding and hydrating while on the boat? This is extremely important when decided on the size of the cooler you should buy.

You won't want to get a cooler that limits your available sustenance. Boaters can get dehydrated very quickly and easily.

Softshell Coolers
Softshell coolers keep food and drink cool for a maximum of two days. However, you'll have to keep adding ice to them as the ice will melt.

Look for designs that have a hard inner shell covered by the softer fabric. The hard shell will provide durability and extra insulation.

The benefits of softshell coolers are the additional features. They often come with pockets for extra storage either on the outside, inside, or both. Soft coolers usually have padded straps that make them easier to carry.

Another benefit is their flexibility. Soft coolers can be squished to fit into small areas. They are also typically smaller in size, making them great for smaller boats and parties.

What to Look For in Softshell Coolers:
If you have decided that a soft cooler is the best fit for your needs, here's what to look for when you go shopping for your soft fishing coolers.

Extra Insulation

The best soft coolers have multiple layers of insulation to keep them cool longer.

Look for soft coolers that include thermal-insulation foam as well as reflective liners that are protected with nylon. Vinyl is also a good material for insulation.

Another thing to look for is how thick the insulation is. Look for models that have insulation at least 1/2 inch thick. The best models will have insulation that is one-inch in thickness.

Antimicrobial and Mildew Resistant

Look for soft fishing coolers with liners, as well as outside materials, that are treated or made with antimicrobial materials. These will kill bacteria and keep mold and mildew building up in your cooler.

This will also prevent foul odors and stains.

Polyurethane Exterior

The best outside material for a soft cooler is thermoplastic polyurethane. It is watertight, resistant to damage, and extremely durable.


However, these coolers can be expensive. If you're looking for something more budget-friendly, make sure the material is UV protected. This will keep it cool longer.

Watertight Zippers and Stitching

Leaking coolers are not fun. Make sure you find a softshell cooler with watertight zippers and durable stitching.

If you can't find a watertight zipper in your budget, then make sure the zipper is at least durable. Don't buy a cooler with a plastic zipper.

Hardshell Coolers
Hardshell coolers are generally made of roto-molded plastic. This method ensures optimal durability, corrosion resistance, and damage resistance. And the best part– no leaks.

Hard fishing coolers typically keep things cooler for longer. The best models will keep ice for up to 7 days.

Their designs include a latching top (rather than a zipper found on soft coolers), which makes sure air does not get in or out of the cooler.

They also come with handles on each side for carrying.

The design of hardshell coolers makes them the best fit if you're going to get a lot of use out of the fishing cooler. Especially if the cooler is going to be left outside in weather and sun.

Hardshell coolers are larger, too. So, they are going to be the best choice for large parties and boats with more space.

Things to Look For in a Hardshell Cooler
If you have a large party or are going on an extended fishing trip, then you will want a hardshell cooler. Here are the things to look for when you buy one.

Metal Hinges and Handles

Plastic hinges and handles are known to break. The last thing you want is to be carrying a cooler of cold beer and drop all those beers into the ocean because of a broken handle.

Look for hardshell coolers with metal or stainless steel latches and handles. Some come with gripped handles which provide comfort, too.

Odor and Stain-Resistant Liners

Hardshell coolers can still get mildew and smell bad if not taken care of. However, if you buy a cooler with stain-resistant and odor-inhibiting liners, you won't have to worry.

UV-Resistant Exterior

Finding a hard cooler that inhibits UV rays has two benefits. First, it keeps the inside of the cooler cold longer.

Secondly, it keeps the exterior of the cooler cool. This means you won't have to worry about touching or sitting on a burning hot surface.

Wheels

Large hardshell coolers can get heavy quick. Look for products that have wheels on the bottom. This will make moving the cooler easier.

Catch Our Fishing Coolers Today Ready to find the perfect fishing cooler for your boat?

We have quality coolers that are perfect for every type of boater. Check our popular BoatBag(TM) series, Voyager series, and more!