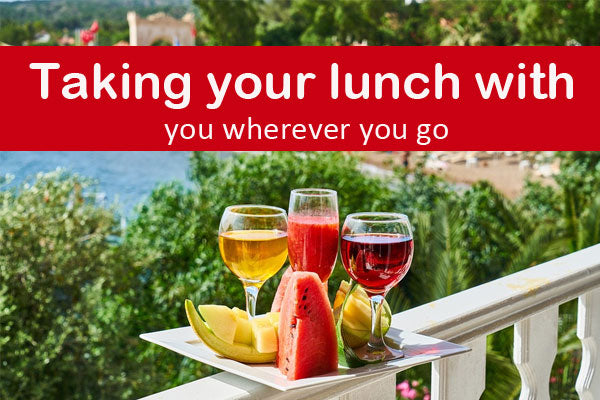 Everyone can use a cooler bag, whether it's for a picnic, camping trip, or business meeting. Taking your lunch with you wherever you go is a real luxury, as is saving money on takeout food.
The following are the main advantages of using a soft sided cooler instead of a hard box-type one:
1) They Are Perfect For Traveling, Hiking, And Camping
You can also use them for hiking or long dog walks. Because most of them have wheels, you can pull them along just like a suitcase until you come across the ideal spot where you want to stop for lunch or a snack.
2) Your Lunch Won't Get Soggy Because Of the Built-In Insulation
3) They Are Easy To Carry Around
Unlike hard-box coolers, there is nothing you could break off or lose because a travel cooler is so flexible. When packed, it can be folded like a book and placed anywhere in your car's trunk or boot. This makes it easy to carry around and very convenient for you, especially on the go.
4) They Are Lightweight and Compact
5) Ideal for Picnics at the Park, Beach, Or For Home Use
6) There Are Surprisingly Many Cool Features That They Have
Even though these bags are very simple in design, quite a few models come with various features. Some of them even have wheels for easier transportation. Others come with adjustable shoulder straps for carrying convenience and padded handles for extra comfort during use. Some of them also have waterproof linings to ensure that no moisture goes into the insulated bag when you open it up, and there is one side mesh pocket where you can store napkins or utensils right on the outside of your soft cooler.
7) They're made from Quality Materials
Of course, some models come with other types of lining, such as waterproof lining, but the primary purpose of the lining is to keep your food cold throughout the day. And, because most of them have wheels, you can transport them wherever you go without fear of breaking them when you lean against something.
8) Excellent For Long Car Rides As Well
9) They're Convenient and Easy to Store Away
10) They Come In All Shapes and Sizes
11) Durable and Long-Lasting
12) They Keep Things Cool for a Long Time
Final Word