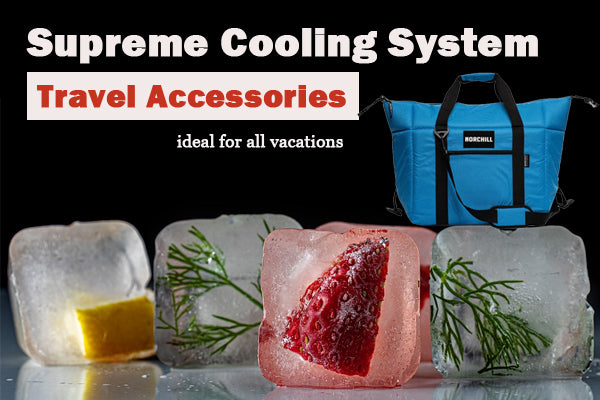 A hard box definitely has its advantages when it comes to the volume of items it can hold. However, these
types of coolers
are rather big and bulky, so it is a hassle to take them around anywhere far. Furthermore, since the hard boxes are not at all compressible, they will not be able to be packed into any compact area; they offer no wiggle room.
Activities
These bags are definitely useful for any kind of activity, and this is easy to see when they are compared to their hard box counterpart.
For golfing you will find that a
golf cooler bag
will suit your needs with ease. These bags are very small and will be perfect to carry a small amount of items as you take your time with your game. It will be perfectly able to keep your drinks cool and small enough not to get in your way.
A
boat cooler bag
will be ideal for fishing at the lake. Due to the flexible nature of these bags, you will be able to get plenty of cold drinks for the fishing season without having to worry about your legroom during the hours you will surely be on the water.
Much like the boat equivalent, the
camo cooler bag
will allow you to go hunting without having to worry about the portability of your hunting setup. Even as your prey moves on to greener fields, you should have no problem picking up your bags and chasing after them in a flash. Naturally, the
realtree cooler bag
will not be sporting bright neon colors, so there is no need to worry about drawing attention to your location while hunting.
You can also use a
beach cooler bag
or a
travel cooler bag
to make your trip down to the beach a much more pleasant experience. A beach cooler bag will give you the freedom of being able to walk as much as you want across the cool breeze of the ocean without the need to worry about going too far or having to return to clench your thirst.
An insulated bag is the best small cooler that can even be used for making sure that your lunch stays cold (or warm) and fresh for hours on end! A
lunch cooler bag
is likely the most practical and recurring use you can have for a portable cooler.
Portable
The easiest upside has to be the portability that is afforded by a soft sided cooler. This kind of cooler bag is useful if you are moving around a lot since you are able to carry it around due to its light nature. That means that instead of having to stay in one area, you are able to hike on a trail or walk down the beach without a worry.
Then we can also see that both a boat cooler and a
marine cooler
are ideal for sea exploration on your boat. Unlike hard box coolers,
boat coolers
will not add weight or impede movements in small boats like a kayak. Naturally, they are also resistant to water, so there will be no need for you to worry about your drinks or food getting soaked.
A marine cooler is also designed to be both easy and comfortable to carry around so that even if you keep them in your person as you use your boat, you will not find it a bother but rather a blessing to have taken a
soft cooler
with you.
Style
Unlike a hard box cooler that acts as a burden that anchors you to a location, a soft cooler can look a bit stylish and even be picked to match your outfit. There are several sizes and colors that can be picked to suit your needs and ensure that you are able to look normal even as you carry over a dozen drinks.
This can be especially useful when you need to be mindful of others. Nobody wants to be the person lugging around a big cooler as they ride public transportation.
This all means that unlike hard box coolers, soft coolers are suitable for any situation.
That means: a golf cooler bag, a boat cooler, a travel cooler, a camo cooler, realtree cooler, and even just a lunch cooler bag. We can safely say that an insulated cooler is good for any activity.Ease of Use
Using a cooler bag is quite easy. They are able to be placed anywhere when not in use since you can fold them up and simply place them inside a drawer or closet. As for cleaning, it is very easy to clean these since they will usually not get very dirty in the first place.
You will likely take these with you and only place them down when you wish to use them, or if they are placed down, they can be placed on a table or a seat rather than the floor or ground.
These bags will, unlike their hard box equivalent, be easy to clean with just a few napkins and a faucet instead of having to hose a hard box down from all the mud that has built up on it from being dragged around on the ground.
Flexibility
Arguably the most important aspect of a
soft sided cooler
is how versatile it is; that is, how useful it can be in certain situations. The best small cooler aspects can be summarized in how better it performs compared to other similar portable cooler products. An
insulated cooler or insulated bag
is most useful in terms of overall usage. It can be brought anywhere you can go and it can be used to cool any amount of drinks (within the realm of personal usage). It really is difficult to understate how useful this product can be in any situation.
Being able to enjoy cool drinks and preserve food is the most basic item that must be checked off the to-do list when going out for an extended period of time, but that does not mean that the method itself has to be basic. One of the most common ways to cool your refreshments is to use a hard box cooler, but is that really the best way?