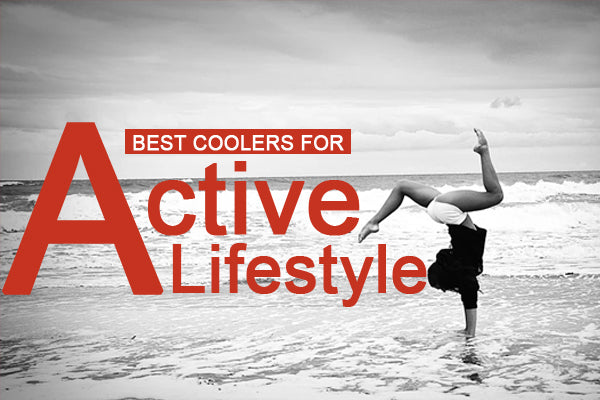 Think of how many times you've opened up a hard box cooling product on a hot day only to find the ice has turned into H2O soup. With an
insulated cooler bag
, you're just not going to get that. Premium models offer more advanced insulation and better results overall. Let's talk about how many situations you can use a cooler bag in.
Golf Cooler Bag
The thing about golf cooler bags is they're designed to fit right onto your cart once you get out onto the green. They're insulated to stay cool in the sunlight for hours and hours, meaning you'll always have a cool drink under the hot sun.
A
golf cooler bag
also has plenty of room for whatever gear you might want to bring with you on the golf course. While golf bags are ideal for most of what you'll be carting around, any extra room you might need can be found inside a bag specifically designed for golf outings.
Boat Cooler
A
boat cooler
is just the thing every sea-faring adventurer needs when they decide to launch out. Whether you're spending an afternoon sunbathing off the East coast or
deep-sea fishing
for the day, a marine cooler bag lets you keep drinks and food nice and refrigerated even in the hottest weather.
A
marine cooler
is also the perfect way to keep your bait cold on a hot day and prevent live bait from overheating. This can be a real problem when fishing, as no one wants to open their cooling unit only to find what they brought to fish with has gone foul under the sun. However, this is easily avoided with a soft cooler bag for naval escapades.
Insulated Bag
An insulated bag is designed to keep whatever you put inside of one the same temperature. Whether it's soup in Tupperware or a pint of ice cream, with a properly insulated bag you can trust that the contents inside will stay where you want them to be.
Perfect for a packed lunch, these
soft sided cooler bags
will keep your ingredients safe as well since there's nothing worse than a bruised banana! Their soft sides help absorb any impact from being dropped or crushed lightly, which can easily hurt the contents of a traditional paper bag. Hard lunchboxes can also damage their interior contents, which is why a soft, squishy bag is our preferred way of hauling our meals.
Lunch Cooler Bag
Speaking of bananas, we can't forget to mention
lunch cooler bags
, which are the ideal option for your kid's school day or your packed lunch for work. Keep last night's leftovers fresh for both you and your family in a well-insulated lunch cooler bag.
Realtree Cooler
You can get a
Realtree cooler
from us here at 
Norchill
. These coolers are perfect for a variety of occasions and temperatures and are well-sealed, well-made bags that are sure to last you for some time. There's nothing like investing in a product that will last you ten years and ten thousand meals.
Beach Cooler Bag
Heading out to the beach is always guaranteed to be a good time unless you don't plan effectively. Not only is a copious amount of sunscreen recommended, but you also need to bring plenty of drinks and snacks to stay hydrated and healthy. A
beach cooler bag
is the ideal way to pack everything, including frozen treats like frozen fruit, popsicles, and ice cream. With plenty of room inside and a high-quality insulated lining, you can get a beach cooler bag that'll feed the whole family.
Travel Cooler
Those looking for their ideal travel cooler wouldn't go wrong with a portable cooler bag. These soft-sided systems remain light and easy to carry while still keeping their contents safe from drops or crushing.
Box-sided coolers unfortunately can prove much more cumbersome to carry around and are also prone to shaking around whatever they have inside them. That can mean fizzy sodas and soaked sandwiches at best, if not a leaky, ruined cooling product.
A
portable cooler bag
is the ideal travel cooler, as its soft sides and premium insulation mean drinks, food, and whatever else you decide to put in one will stay snuggled together without any problems. With much less weight overall, they also won't be a problem to lug around with you, unlike some other cooling options we could mention.
Best Small Cooler
While it's difficult to say what the best small cooler option is out of available products on the market, we're sure you can find what you're looking for us with us. The perfect small cooler bag will fit easily into available cargo space, while also remaining easy to carry around.
However, that doesn't mean you want to sacrifice the amount of room inside, so the
best small cooler
would be one that still offered plenty of cargo space. That means whether you're packing a picnic for yourself or for a group of friends, the versatility factor of the product should be high.
Camo Cooler
When you're out hunting, you need to bring plenty of snacks to keep your energy up and stay focused. There's nothing worse than feeling your eyelids droop when you're trying to keep your eyes peeled on the horizon, which is why a
camo cooler
is a perfect way to haul your snacks and drinks around.
Whether you need to pack some energy drinks or just want to tuck a little jerky in your bag for when you're lying prone on a tree branch, a camo cooler bag lets you blend into your environment without giving away the game.
Let's get straight to the point. If you're still using a hard box cooler in this day and age, then you're living in the past. Insulated cooler bags are much more efficient, comfortable and effective than hard box coolers in almost every regard. A soft cooler is less prone to leakage, malleable for packing (especially soft sided cooler bags), and will also keep out heat more effectively.