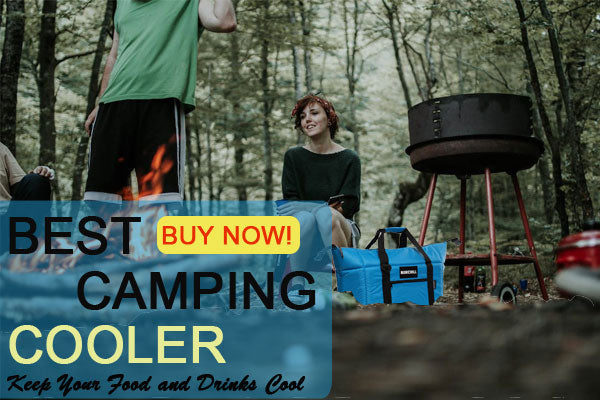 Keep Your Food and Drinks Cool
One of the main benefits of an insulated cooler bag is its insulation. Most
insulated bags
are made of high-quality materials designed to keep your food and drinks cool for an extended period. This is especially important when on an all-day excursion or a long road trip. The insulation in insulated cooler bags will keep your food and drinks at the ideal temperature, ensuring they remain fresh and tasty. If you're planning an outdoor activity, a thermal bag is a great choice for keeping your food, drinks, and other items cool during the day.
Easier to Transport Than cool box
When you go on outdoor adventures or vacations, sometimes you must travel by foot or car. In some cases, you may have to hike with your insulated bag. When
choosing a portable cooler
, make it easy to transport. A soft sided cooler bag has many advantages over a cool box. For example, soft sided bags are lighter and more flexible than hard boxes, making them easier to fold and carry when not in use. Soft bags are also less bulky, making them easier to carry in your car, boat, or RV.
Versatile and Stylish
Many people use insulated bags not only for outdoor adventures but also for everyday activities. If you're using an insulated bag for stock items, choose one with style and versatility.
Soft insulated bags
are ideal for this type of use because they aren't hard boxes with chunky handles that can get in the way. Instead, they have an attractive design that looks like an old water-bottle carrier or a messenger bag when folded up. This look adds a fashionable flair to your bag for everyday use, making it look more like a stylish accessory than a heavy box.
More Affordable
Insulated bags are typically more affordable than hard box-type coolers. This is especially true considering many insulated bags are designed to last years, even with frequent use. This means you can get a high-quality thermal bag without breaking the bank, making it a great investment for anyone who enjoys outdoor activities or needs to keep their food and drinks cool while on the go.
Better Insulation
Another advantage of using a thermal bag is its better insulation. Most thermal bags come with multiple layers of insulation, keeping your food and drinks cold for longer. On the other hand, a hard box-type bag has a single layer of insulation, which offers a different level of protection. Soft cooler bags are better suited for activities where you'll be away from home for an extended period, like camping or a day-long picnic.
Environmentally Friendly
Thermal bags are often more environmentally friendly than hard coolers. Many thermal bags are made from recycled materials, and they're designed to be reusable. This means you can use them repeatedly, reducing the waste you produce. Also, since they're so easy to clean, you'll need to throw fewer of them away. If you want to reduce the amount of waste that you produce, a soft thermal bag is an ideal way to do it.
Smaller Size
Thermal bags are also smaller than cool bags, which makes them easier to store. Many thermal bags you can find today come with a telescoping handle, making them easier to stow away in small places like a cabinet or closet. This is especially true if you're looking for
portable cooler bags for outdoor use
. These bags tend to be smaller and more compact because they don't need handles that can bear heavy loads. For this reason, soft sided cooler bags are great for outdoor activities because they take up less space and fit in tight spaces like luggage compartments and backpacks.
It can Be Used in Lunch Bags
A lunch cooler bag can also be used in a lunch bag. This is great for anyone who wants to take their lunch to work but still keep it cool. If you need to use your
lunch cooler bag
as a lunch bag, choose one that is insulated, leak-proof, and easy to clean. The bag should also be durable and strong enough for everyday use.
Here are the benefits of using a soft cooler bag for various activities our target audience may engage in.
Boating and Marine Activities
A boat cooler bag is a must-have if you're heading out on the water for a day of boating,
fishing
, or any other type of marine activity. One of the main advantages of using a marine cooler bag on the water is its portability. Unlike a hard box cooler, a marine cooler bag is lightweight and easy to carry, so you can easily move it from your boat to the beach or dock.
Boat cooler bags
also come in various sizes, so you can find one that fits the space on your boat or the amount of food and drinks you'll need for the day.
Golfing
A game of golf can be a long and hot day, so a golf cooler bag is a great choice for golfers. A
golf cooler bag
is specially designed to fit on a golf cart or be carried on your back, making it easy to transport your snacks and drinks from hole to hole. Plus, the soft-sided design means that your cooler won't take up too much space in your golf bag, leaving plenty of room for your clubs.
Traveling
Whether road-tripping across the country or flying to a new destination, a travel cooler bag is an essential travel accessory. With a travel cooler bag, you can pack snacks and drinks, saving you money and fueling you for your adventures. Plus, a thermal bag can easily fit in your car's trunk or the overhead compartment on a plane, so you don't have to worry about lugging around a heavy and bulky cooler.
Outdoor Events
From concerts to fairs to outdoor markets, there are plenty of outdoor events where a cooler bag can be handy. A beach cooler bag, for example, is perfect for a day at the beach, keeping your drinks and snacks cool while also providing a place to store your towels, sunscreen, and other beach essentials. And with various cooler bag options, you can bring your beach cooler bag along on your next beach trip.
Hiking
Hiking is a great hobby to pick up when you're looking for a new outdoor activity to engage in. But if you use a cooler bag for hiking, you'll get even more utility from your
Realtree cooler bag
. Because the design of a Realtree cooler bag makes it lightweight and easy to transport, the thermal bag can easily fit in the backpack you'd use for other outdoor activities. And carrying all your food and drinks from point A to point B ensures you don't have to take heavy items on your hikes.
Camping
Camping can be another great activity to try when you're looking for a new outdoor pursuit. But if you use a
camo cooler bag
camping, you'll get even more utility out of your thermal bag. Because the design of a thermal bag makes it lightweight and easy to transport, the camo cooler bag can easily fit in the backpack that you'd use for other outdoor activities.
There are many benefits to using the best small cooler bag for various activities. Whether going on a camping trip, playing sports, attending a festival, or just needing to keep your lunch cool, a thermal bag is the perfect solution. So the next time you plan an outdoor adventure, consider investing in a high-quality best small cooler bag – you won't be disappointed.
Are you planning an outdoor adventure or an activity that requires keeping your drinks and food cold? If so, you may choose a thermal or hard box-type bag. While both options have benefits, thermal bags offer several advantages, making them the superior choice for many people. This post will explore the benefits of using a thermal bag for various activities.