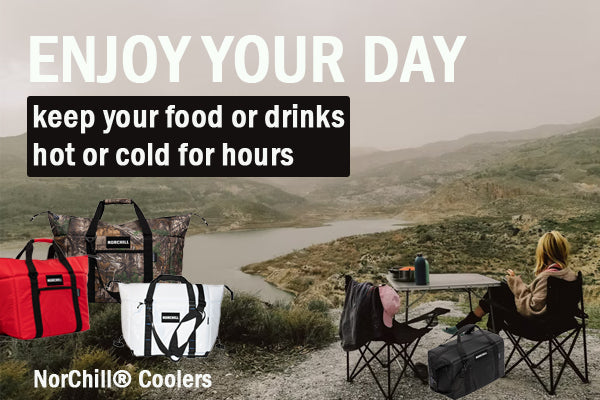 soft sided cooler
as well as the size you need. But with so many on the market, how do you know which one will be best for your needs? This article will discuss different types of coolers currently on the market and what they offer in terms of features and styles that will work best for your lifestyle!
When you are going to your child's soccer game or a picnic in the park, soft sided cooler offer convenience and ease of use. They come in different sizes to fit inside a backpack, bookbag, glove compartment or diaper bag. Most have shoulder straps for easy carrying, but some even feature wheels! These soft cooler will hold up well under normal usage conditions. The size makes them
perfect for lunch bags
because they won't take up too much room when used and easily store flat when extra space is available at home or work during lunchtime hours!
Cooler bag for large groups of outdoors enthusiasts provide a great service. They are for camping, hunting or at the beach, and they come in a variety of sizes to suit your needs! The larger models are often called
ice chest soft cooler
because they have been designed with insulation on all sides that will keep the contents cold longer than other types of soft-sided coolers. In addition, these hard-sided cooler bag feature extra-thick insulation, waterproof nylon construction and heavy-duty zippers that make them very durable under normal usage conditions.
You can use a
golf cooler bag for lunch and snacks
when you go. These travel cooler have a designated space for your beverage and another area to store your food items. The thermal lining in these lunch bags helps keep foods cold or warm for several hours, making them perfect for bringing meals with you wherever you go! A golf cooler bag is a great option if you want something stylish and functional.
When choosing a best small cooler, it is important to think about what type of activities you will use it for. A lunch-sized bag would be best if you need something lightweight and easy to carry around. However, if you are going on an extended camping trip or spending time outdoors where large amounts of food and drinks will be needed, a large travel cooler or ice chest would be best!
Realtree cooler is perfect for outdoor activities because they are durable, lightweight materials. A
realtree cooler
can store enough food and drinks to get you through an entire day of fun in the sun but still fit comfortably inside your backpack when you head back home at night. And with so many sizes and styles available, finding one that fits your needs should be easy!
On the other hand, a
Marine cooler
will do the job for you, as well as a boat cooler bag. The marine cooler and beach cooler bag are made with great insulation and can keep your lunch items fresh all day long!
When it comes to choosing a lunch bag, there is no one size fits all solution that will work best for everyone, for instance, a
boat cooler
.
A
soft-sided lunch bag
is another great option for those looking for a lightweight cooler and easy to carry around. These lunch coolers often come with shoulder straps so that you can easily transport them from one place to another without having to worry about carrying too much weight!
NorChill Coolers and Drinkware offers a wide variety of soft-sided lunch bags in different sizes, styles and colors. With something for everyone, you will be able to find the perfect lunch cooler bag to fit your needs!
Looking for a lunch-sized camo cooler? NorChill has several options available, including models with shoulder straps or wheels! You can also find a beach cooler bag that can carry lunch items and drinks for an entire day at the beach.
Looking for insulated cooler to take on camping trips? A large insulated bag or best small cooler bag is what you need! These larger models are often called ice chest soft-sided lunch bags because they have been designed with insulation that will keep the contents cold longer than other types of lunch coolers. And in addition to great insulation, these hard-side models also feature extra-thick insulation, waterproof nylon construction and heavy-duty zippers, making them very durable under normal usage conditions.
If you are looking for something more stylish as well as functional, then a golf lunch bag might be right up your alley! Golf coolers come with designated space for beverages but another area where users can store their
Lunch cooler bag for hunting or fishing. Lunch bags coolers are often used by hunters and anglers who spend hours in the sun outside, either on a boat or off of one. Soft-sided lunch boxes can keep lunches cold as well as warm if needed! Depending on your needs, you might want to consider buying an ice chest instead, which will be much larger than lunch-sized coolers and provide more insulation from temperature fluctuations throughout the day.
Portable food storage container is perfect for carrying snacks with you while hiking at a campground where power outlets aren't available during meal times. Not only does this lunch box have comfortable shoulder straps, but it also comes complete with wheels so that when there isn't enough room inside your car, you can easily roll it behind you to your campsite! Lunch cooler bags like this make a great addition to any camping trip and will keep all of your food fresh and cool.
An insulated bag is perfect for when you are planning to spend long hours outdoors in the sun because they provide plenty of insulation from temperature changes that might affect other lunch box models. These lunch boxes often feature extra-thick insulation, which helps them stay colder longer than traditional lunch bags or lunch boxes. This makes them better suited for activities where there won't be easy access to outlets so that power can recharge smaller containers during meal times.
Realtree lunch boxes have been designed with comfortability in mind, so no matter how far along your path you find yourself, lunch boxes like these are always a safe bet. Lunch box bags feature extra-thick insulation and comfortable shoulder straps, allowing you to carry everything you need without feeling too weighed down.
Insulated cooler is perfect if we want to bring beverages along because they will help keep them colder longer than traditional lunch packs, lunch boxes or lunch bags. Ice chests often have enough room inside for drinks and snacks alike! However, some larger models of insulated cooler do come equipped with removable inserts that separate foods from drinks to prevent cross-contamination amongst different items. Lunch cooler bags are perfect for short trips and usually come in various colors and styles to fit your personality - just like traditional lunch boxes!
portable cooler as well as camo cooler is designed with portability in mind so that you can take it wherever you go without having to worry about spilling your drink all over the place. This portable cooler attaches easily onto any standard size bike frame or rack and even comes complete with a built-in water bottle opener on the side! Now you'll never have to be without a cold drink while out enjoying nature.
Coolers are necessary for lunchtime lunch bags, hunting trips, and camping. There is a wide range of options available when it comes to coolers. You can choose from hard-sided or