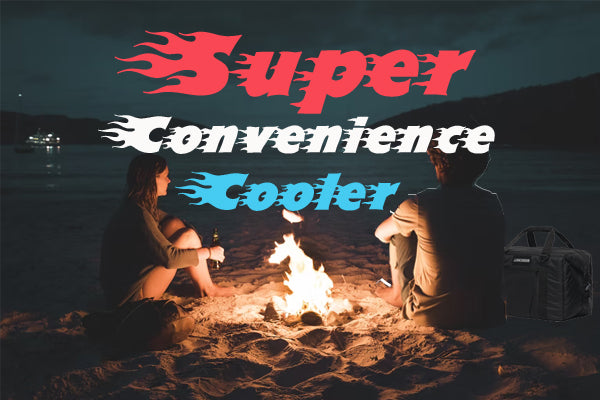 An active lifestyle can mean that a person spends a lot more time outdoors than those who have a more reposed manner. That is why a soft cooler bag, such as the ones manufactured by NorChill, can be more advantageous than the hard boxes that have been popular for so long. Probably the most convenience comes from the fact that there is a wide spectrum of travel and portable models that constitute a lunch cooler bag and can handle both hot and cold food for any excursion.

Boating is one of these leisurely activities where a marine cooler can be an essential necessity that will allow for a bite of food or something to drink at any time on the water. The number of marine cooler and boat cooler choices can be voluminous so that it is important to know what makes them more ideal than the box competitors. One of the key features is that they will be able to keep everything at a balanced temperature for greater lengths of time regardless of whether the contained meal is hot or cold. Then the food will be able to be enjoyed at the ideal temperature that it was meant to be consumed at.

A lightweight cooler bag gives a much higher level of portability so that these types can be carried in a myriad of ways. There are some that have women as their target consumers so that it can be worn like a purse while others are more neutral in regards to their ideal consumers and these are generally more similar to the backpacks that everyone has grown up accustomed to. The size can be smaller so that it is meant to carry only a single lunch, but there is a versatility across the options so that a larger soft sided cooler such as the ones at NorChill can be purchased in order to handle the more larger commercial tasks.

Many of the plastic products were not made with the same amount of insulation that can give the soft cooler an ability to more accurately maintain a particular temperature while keeping the contents from reaching the dreaded room temperature. The insulated cooler can also be more eco-friendly because it allows for a reuse that cannot be achieved with disposable and plastic variations. It will be even more easing to the mind to know that you are helping to decrease the amount of waste that would otherwise end up in landfills and create more complications for the environment.

Health and safety should also be a priority when it comes to finding the best cooler bag for the occasion. The classic plastic bags that have been common for so long also have a number of harmful chemicals that are toxic to the user if they find a way to leak into the food contained within. Some of these might be phthalates, BPA, and lead. Because there is no need to harden the plastic, a soft sided cooler can be found in BPA-free and lead-free types.

When food or drink is left for too long inside it can begin to release odors that are objectionable to those looking to travel with freshness. The convenience of an insulated bag allows it to be cleaned with mild soap and water or even a vinegar spray that might help to kill mold and other fungus when left for a while after initial contact. Chlorine bleach and water can then be mixed into a diluted solution that will cause the foul odors to disappear.

An insulated cooler will have effective insulation materials such as neoprene, nylon, and polyester are synthetic improvements upon the more basic rubber and polymers that they were designed to replace. These fibers are used on the outside so that the insulated bag will be able to be strong enough to handle numerous outdoor trips whether they are for fishing, hiking, camping, or other hobbies. However, the inside will often be lined with a more suitable foil or foam that is heavy-duty enough to withstand a lot of use while still keeping all of the contents at the best temperature. A watertight and airtight zipper will help to lock in the cold so that the level of ice retention will be a paragon in the best small cooler such as one found at NorChill. The lunch cooler bag and travel cooler have benefits for those who like to attend concerts, festivals and fairs.

The long-term savings of the insulated bag is going to be another pro because a person will not need to continuously replace the other products that are made for single use. The walls of insulation can allow for 3 days or even longer of ice retention as opposed to some of the bush-league lunch bag options that can only hold ice for a few hours at the most. These can be used as everything from a golf cooler bag to a beach cooler bag or anything in between. A golf cooler bag excels because of the portability that can be essential when moving around the 18 holes. In many instances it may not be the greatest choice to have to carry around a hard box cooler, and that is why these best small cooler options make a great selection.
Lastly, the easy storage can make a softer type of travel cooler the best solution. With the hard box type it will have to be allocated a certain amount of space in whatever area it is used in. That same amount of space is used whether there is actually anything inside of the plastic cooler or not. The more portable cooler bag flattens out when there is nothing inside so that it can easily be placed within luggage or other areas. The soft cooler will even fold up so that it can be the least of concern when trying to plan an outdoor event.

A portable cooler that can be found at NorChill along with their drinkware selection can easily conform into a variety of styles so that you will also be able to look great while keeping everything cold as necessary. Those who enjoy hunting can easily acquire a camo cooler or Realtree cooler so that the pattern will synchronize with all of the other equipment that can be so essential to the outdoors.

The Realtree cooler or camo cooler will be able to keep everyone hidden within the woods and can even store the game with a great level of concealment once it is acquired. To others it may be more accessible as a boat cooler or beach cooler bag, and there is a diverse amount of colors and arrangements that will keep everything stylish with a great contemporary look.