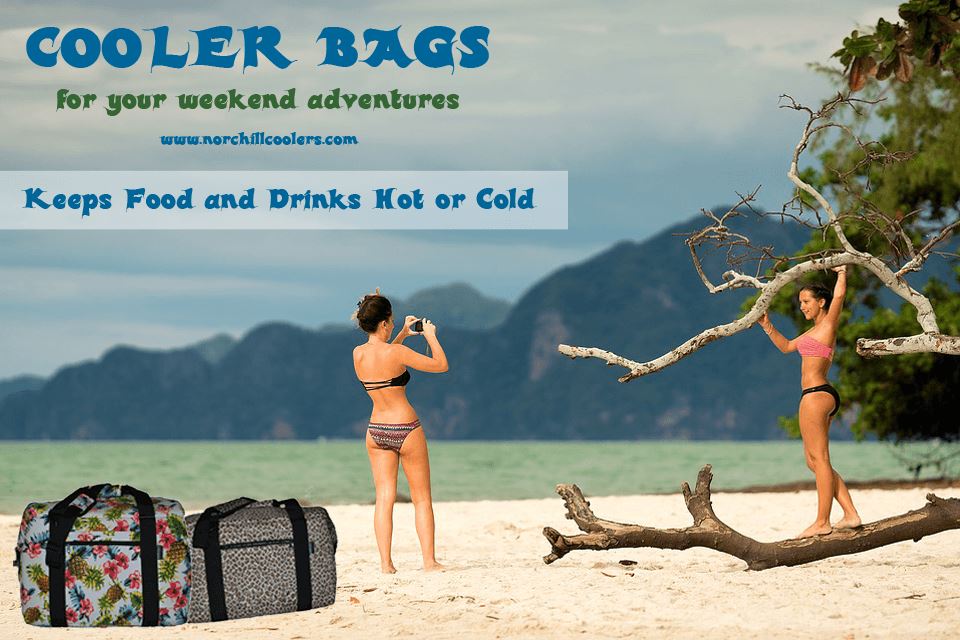 Read more about what the
cooler bag
can do for you
. These bags are very easy to use, and they are far more functional when you are carrying these
travel cooler bags
as opposed to committing both hands to a big portable cooler that you are tired of carrying around. 
1. What Is A Cooler Bag? 
The
soft sided cooler
that you get is nothing more than a bag with the cooling and freezer style lining that will keep things cold. You can put ice or ice packs in these bags, and the bags are very easy to close because they could zip or fold over. You could have a look at a number of different bags, and you could use them for all the different things listed below: 
Golf cooler bag
Boat cooler
Marine cooler
Misc travel cooler
Beach cooler bag
Came cooler
Real tree cooler
Portable cooler
Lunch cooler bag
Bag for sporting events and outdoor activities 
The
best small cooler
is the one that you have chosen for the events you plan to attend. You could get something very large because you need to feed the whole family out of the bag, or you could get a small bag when you are going out with your significant other. Someone who would like to get a bag-style item should use it for lunches that their kids will take to school.
You can get one for everyone in the family, and you could send your spouse to work with one of these coolers. 
2. How Are They Designed? 
The idea behind these bags is that they use a soft foam to insulate instead of a hard shell. You are given a simple handle that you can use to carry it, and you will find that the bag could be used by even the smallest child. This alone makes the device much more functional, and it will still cool to the same level because it usually zips or has a fold over cover that will make it very efficient. You are not going to lose the cool air that is inside, and you can open it much more easily because of how it was designed. 
3. Using These Bags 
The bags allow you to pour in ice, use ice packs, or use any other kind of cooling source. The bags have a vinyl/polymer lining that will keep the bag as cool as possible, and it will not encourage condensation which could cause the items on the inside to be too soggy. You can sling these bags over your elbow while you are getting ready to leave for an event, or you could hang these bags on a rack until it is time for you to access them again. Remember that the bags could even hang on the clothes hanger in your car. 

The bags should be closed tight after you put your cooling element inside, and you might want to go with something that zips because that is going to be easier to use than a bag that does not have some kind of closure. You could get something that has a fold over because the cold air will be trapped on the inside, but this is only helpful if you are handing things out from the bag during your events. 


4. Why Get An Insulated Bag? 
The insulated bag is really easy to use because it weighs almost nothing as compared to its much larger cousins. The insulated camo cooler or realtree cooler is very easy to use because you can load it in second because the insulated cooler is very easy to close up when you are ready. The insulated cooler in the camo cooler style or realtree cooler style is so light that you will forget you are carrying it, and you can weight it down with a lot of things without making it impossible to carry. 


5. Beach Cooler Bag Ideas 
Going to the beach is fun, but it is not very fun if you are lugging a massive box out to the shore that is too hard to carry. You might think that you got out there just fine, but you have to carry all those things back to the car when you get done for the day. Because of that, you will have issues moving around at the end of a long day. The best small cooler will help you carry a bag on and off the beach that you never need to think about. Sling it on your arm just like your towel. 


6. The Boat Cooler 
The marine cooler you have chosen should not be this massive chest that takes up half the deck of your small boat. You could literally weigh down a small fishing boat with a big trunk, and you do not have room to accommodate these things if you have a small craft. The bag could sit with all your other things, and they can be opened in seconds. This is no different than taking a lunch cooler bag to school, and it is easy to organize because you could get the biggest bag, save weight, and still carry it easier than the largest chest-style cooling trunk. 


7. The Golf Cooler Bag 
You will be on the course for three to four hours during your round, and you need something that that will be easy to open and close when it sits in the back of the golf cart. You can load one of these bags on the back of the cart, and it will be much easier for you to use as opposed to come trunk that sloshes around as you drive the course with your friends. You can carry one of these bags onto the course much more easily than you could carry a big trunk. 
8. Where Do You Get The Soft Sided Cooler? 
The
soft cooler
is easier to buy online because you can see all the options that you have when you are trying to get prepared for your next trip, game, or event. You just need to be sure that you have found one that is the right size. Some people buy one that is obviously too small, and they need to get another to compensate for the space they lost. Do not be afraid to get a massive bag that everyone can use. 
9. Conclusion 
You should start shopping online for a bag that will be easy to use, the right size, and that will keep all your items cold. You need to find something that does not weigh you down, and you should start looking at all the options you have to make your trips simpler. You can carry these bags onto any golf course, to a party, to the beach, or to a sporting event. The zip tight or fold over, and you can use any cooling agent inside.
A soft cooler is something that you might have thought of investing in, but you might have a big hard shell cooler that you do not want to give up yet.